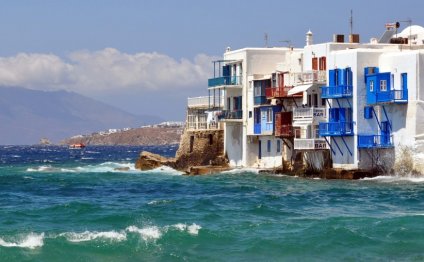 Points of interest in Greece
)
World-famous
for the remnants and ruins of ancient civilizations, stunning scenery and crystal clear waters, a dependable mild and sunny climate, and warm and friendly Greek hospitality, it's no wonder that the spectacular country of Greece and its many islands are wildly popular travel destinations for students of antiquities, sun worshippers, and for all those looking for an enjoyable and relaxing vacation.
If you ever stand (and you should) next to the Parthenon (built in 450 BC) high atop the Acropolis in Athens, we guarantee that you will find it to be an inspiring experience that almost defies description. Right there in front of you in all directions is the beautiful and modern non-stop city of Athens, and at the same time, on that very spot, are some of the greatest buildings ever constructed, and they're still standing.
The Greek Isles are an integral part of the country's tourism industry and all are served by a reliable first-rate ferry system. These islands were the birthplace of many ancient civilizations, and with almost 1, 500 islands to visit, there's an endless variety of things to see and do. You'll find many unspoiled beaches, coastal caves and mountains to explore, sailing, scuba diving, water skiing and wind surfing venues, and of course, archaeological sites at every turn.
Greece is a comfortable, friendly country. For travel tips, city and island details, major attractions and points-of-interest, follow the links below.
CONVENTION AND VISITOR BUREAUS:
GENERAL INTEREST:
Calling Code: 30
Electricity: 220V, 50Hz
Drive on the: Right
Times to Travel: Greece enjoys a mild climate making it a perfect year-round destination. Travelers agree that the best times to visit are from June through September as the weather is frequently perfect.
TOURISM SITES AND LINKS:
TOURISM TRANSPORTATION:
PASSPORTS - TRAVEL VISAS - WARNINGS:
NOTE: Before making your travel plans to any worldwide destination, we strongly recommend you authenticate important details regarding all applicable health, passport and visa requirments. The people at Travel Visa Pro can answer all of your questions!
ATHENS:
The capital of Greece is the country's modern center of cultural, economic, industrial and political activities. It's also home to classic ancient ruins and archaeological sites, dozens of quality museums, first-class shopping venues, the old city-center neighborhoods of Plaka and Monastiraki, and some say the most electric night life in all of Europe. From here, via the port of Piraeus, access to all of the Greek Isles is just a ferry ride away.
For more information on Athens, use the links below:
CORFU:
One of the most popular islands in all of Greece, it attracts thousands of visitors each year for its stunning scenery, charm and Greek hospitality. Corfu is the capital city and main port of the Ionian Islands.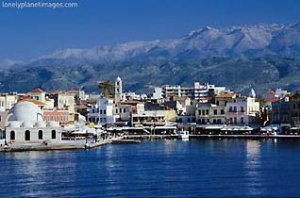 For additional information follow the links below:
CRETE:
As the largest island in Greece, Crete has more than its share of attractions. This 155 mile-long island is home to ruins of the Minoan civilization and other archaeological treasures. Across this ancient island are numerous caves, cliffs, gorges and valleys to explore, as well as some of the best beaches in all of Greece. In addition, you'll find picture-postcard villages and a real sense of the historic past at every turn.
For more information on Crete, visit these links:
MYKONOS:
As one of the smallest islands of the Cyclades Islands group, it remains one of the most popular destinations in all of Greece due to its natural beauty. Visitors are also drawn here for the archaeological sites, churches, windmills and beaches that ring the island.
For more information on Mykonos, visit these links:
RHODES:
The island's significant attractions include the ancient walled city section of Rhodes Town; the Acropolis at Lindos; unspoiled beaches along its eastern shoreline; impressive castles built by the Knights of Saint John; remnants of the Byzantine and Roman empires; dozens of hilltop churches and monasteries; classic medieval architecture and dependable pleasant weather.
For more information on Rhodes, visit these links:
SANTORINI:
Positioned in the Cyclades Islands about 70 miles north of Crete, the treeless, volcanic crater island of Santorini is one of the most popular Greek Isles and arguably the most beautiful. The island is home to tiny whitewashed hilltop villages that literally cling to rocky slopes, ancient Thira and other archeological treasures, black (volcanic sand) beaches, perfect weather and scenic views almost beyond description.
For more information on Santorini, visit these links:
THESSALONIKI:
The second largest city in Greece is well known for its world-class artists, musicians and poets, as well as for beautiful beaches and exceptional night life. Stunning examples of ancient Byzantine art and architecture mix with the modern buildings here, transforming it into a large outdoor museum.




Source: www.worldatlas.com
RELATED VIDEO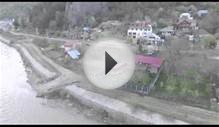 Point of interest GT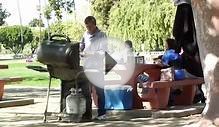 Point of Interest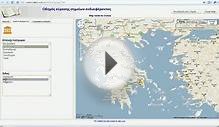 Google Map for Point Of Interest in Greece
Share this Post
Related posts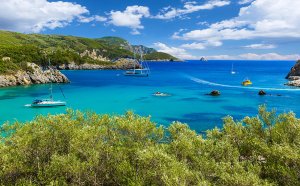 SEPTEMBER 28, 2023
Acropolis The Acropolis hill is the crown jewel of Athens and all of Greece. With the Parthenon temple as its symbol, the…
Read More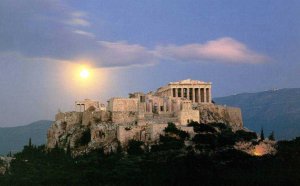 SEPTEMBER 28, 2023
1326 Reviews Address: Attiki Hours: Open daily 8am - 5pm (until 7:30pm in Summer) Admission: Acropolis admission: € 12 The…
Read More