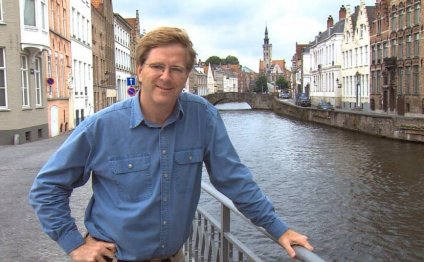 Rick Steves Greek Islands
See the Travel Details above for recommendations highlighted in bold, excerpted from Rick's guidebooks.
Hi, I'm Rick Steves. For 20 summers I've been exploring Europe with my travel writing and teaching in mind — making lots of mistakes and taking careful notes in the hopes you learn from my mistakes rather than your own. In this series we're exploring the Best of Europe.
This time we're in Greece. We'll tour popular Santorini — an island on the lip of a still-active volcano. We'll enjoy its romantic whitewashed villages, visit an archaeological dig on one of its ancient cities, and swim on its black-sand beach. Then we'll cruise the Aegean to the island of Samos, where we'll tour its sights by moped, ponder the ruins of an ancient temple, and rest in a quiet fishing village. And finally we'll feast and frolic far from the crowds on tiny Lipsi.
Greece lies between Italy and Turkey on the Mediterranean Sea. Starting in Athens, we'll take an overnight ferry to the island of Santorini. Then we sail east to the island of Samos, and finish with a side-trip to obscure isle of Lipsi.
It's by ship that people have island-hopped the Aegean for centuries. This overnight boat from Athens to Santorini offers tickets in several classes. Deck class is cheapest, and can mean literally on the deck. For a few extra dollars an airplane-type seat can make life considerably more comfortable. And for even more comfort, try first class.
Along with soft chairs and tables, you can be assured of some sleep in a stateroom. Our cabin has a window and a private shower. Cheaper cabins offer a shower down the hall. By the way, even passengers without a stateroom can go down to the cheap cabin deck and grab a free hot shower.
Greek ferries are reasonably priced. In fact, this all-night cruise, including beds in a comfortable stateroom, is costing us less than what we paid for our hotel in Athens last night. While speedy travelers can fly from Athens to the major Greek isles, we're in the Aegean to relax, feel the breeze, and have a little adventure. For me, that's best done on the ferry boats.
Sunrise and our Greek-island dream come true — Santorini. Thousands of years ago this was one island, a volcano named Thira. Fifteen hundred years before Christ a huge eruption blew away most of the island, leaving a flooded crater surrounded by five small islands.
Today, Santorini — one of the remaining islands — is a lip of the crater, lined with tourists. For 3, 500 years the volcano has destroyed a series of island settlements — the latest in 1956, when it toppled 2, 000 houses. Yet, locals still build and tourists still come. Why? Those who visit will understand.
Luckily, we're arriving here in mid-September, just after the peak summer months. Although this looks pretty busy, most of the students have gone home.
And hungry local entrepreneurs are eager to talk us into following them to their beautiful little pension.
Looks like we have our rooms. With mini-buses and mini-pickups, pension operators shuttle new arrivals to their accommodations. Upscale travelers generally arrive by air and stay at one of the many rental villas or posh hotels.
Santorini's main town, Fira, is an exotic white-washed town offering the quintessential Greek-island experience.
Tourists come year after year to soak up the sun, and stroll the tiny lanes of this town perched 700 hundred feet above the sea. So what if Santorini's a little touristy? That's not necessarily bad. There's lots of shopping, English menus, fruity drinks, and plenty of British and Scandinavian fellow travelers. We all enjoy the spectacular physical setting and unmatched views ironically created by the volcano.
But don't let being a tourist get in the way of enjoying some authentic Greek treats…
Yogurt and honey is a wonderful local tradition. Greek yogurt comes plain and super creamy. Mix in a little honey…I'm one happy hedonist.
One of the advantages of a tourist hotspot can be the very convenient tours. Even for the most independent-minded travelers, there are times when an organized bus tour is a fine way to spend half a day.
At noon, our bus leaves for the five-hour tour of the highlights of Santorini.
Guide: Kalimara. Kalimara is the Greek word for good morning. This is your guide speaking and my name is Evi. Now let me tell you where we go and what we'll see today.
This tour includes a visit to the ancient ruins of Akrotiri, a little free time on one of the island's best black-sand beaches, plenty of information, and a ride to the summit of the island for a grand view.
Up here, beginning in the 18th century, the monks in the monastery preserved and taught the Greek language and culture during centuries of Turkish occupation.
On the road again, on our way to Akrotiri.
Without wheels we'd still be back in Fira. A tour gives the island an air-conditioned once-over-lightly and gets us home in time for dinner.
And there it is: Akrotiri, the highlight of this tour. Akrotiri is the most impressive dig I've seen in the entire Aegean — including anything on Crete. This was a large city. With only about one thirtieth of the city unearthed, much archeological work remains.
An advanced civilization thrived here from 2, 000 B.C. until about 1, 500 B.C., when the island exploded in one of the largest volcanic eruptions in the history of our planet. The boom from the eruption was heard in Scandinavia…and was followed by months of darkness.
The city revealed beneath the thick layers of ash and pumice shows a plan not too different from the present-day villages on Santorini. Narrow streets widen here and there into squares. Houses line the streets, some three, possibly four stories high.
Guide: There is no doubt that this was a public building. In fact some archaeologists are convinced that this was the administration center of the town. On the ground floor there are some 20 rooms, not all of them investigated.
A wealth of pottery continues to be unearthed. And most exciting, perhaps, has been the discovery of beautifully painted walls. The frescoes, now removed to the National [Archaeological] Museum in Athens, tell us much about the life of these ancient people.
To date, the only intact room to be uncovered contained this fresco of lilies, or papyrus, and swallows. It's an idyllic spring scene of flirting birds and spring blossoms explained by the guide with the help of color photos of the originals.
One mural details a great sea battle. These young boxers evidently shaved their heads and sported long locks of curls.
Guide: It seems that shaved heads was an indication of youth. Young people of both sexes, they used to have that haircut.
And the fishing must have been pretty good.
Guide: He's naked; he's a fisherman carrying his fish — they look to be tuna fish.
Some believe this may have been the lost civilization of Atlantis. And many figure it was a tidal wave created by this eruption that swept away the Minoan civilization on the island of Crete, just 75 miles south of here. Probably the tidal wave disrupted their merchant fleet and with it the Minoan economy.
Source: www.ricksteves.com
RELATED VIDEO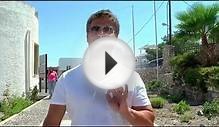 Santorini Greece Greek Islands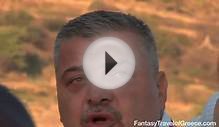 Honeymoon in Greek Islands: Athens, Mykonos, Santorini ...
Share this Post
Related posts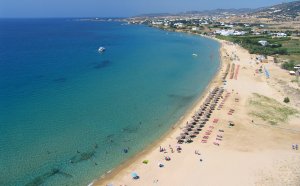 SEPTEMBER 28, 2023
More travel tips Picture postcard While on holiday in Kalkan, we heard about a tiny Greek island called Kastellorizo (Meis…
Read More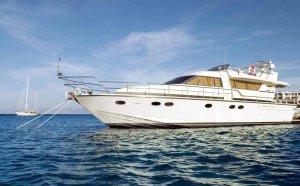 SEPTEMBER 28, 2023
Experience traditional Greece on this relaxing cruise around the quiet coves and harbours of Evia Island. Join our captain…
Read More