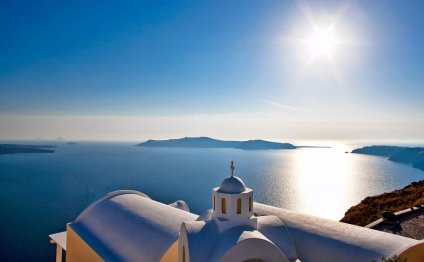 Best Greek Islands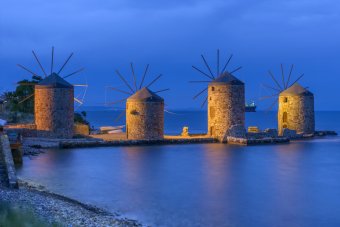 Considered one of the sunniest destinations in all of Europe, Samos is where you will discover stunning pebble beaches and crystal clear waters, which are ideal for scuba diving and snorkeling. Never tried these fun water activities? Don't worry, the island of Samos offers you plenty of classes and instructors to provide you with a wonderful experience. Significant sites to see on Samos include the ruins of the Temple of Hera as well as the Eupalinian aqueduct, which is regarded as an ancient engineering marvel.
7Chios
Separated from Turkey by a narrow strait and part of the Northeastern Aegean Islands, Chios is an ideal place for sightseeing. Situated in the center of the island is its most notable historic site, Nea Moni, an 11th century monastery. In the southern region of the island, visitors can explore several medieval villages with their ancient walls and towers. You will likely see a variety of colorful tulips growing in this area as well. If your visit is during the Easter holiday, you might find it interesting to watch a unique tradition in the town of Vrontados where locals practice a friendly church war during Easter services.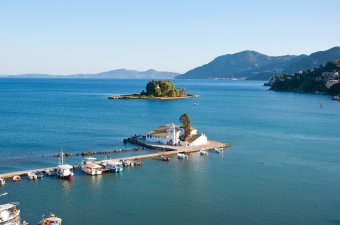 6Corfu
Of all the best islands in Greece, Corfu probably offers the most variety of everything from its blend of ethnic cultures to its contrasting landscapes and array of attractions. An island steeped in Byzantine history and Greek mythology, Corfu features charming old towns laced with the varying architectural styles of its Greek, Italian, French and British past. Outside the towns, tourists will discover some of Greece' most beautiful beaches, some still unspoiled. No matter what your interests are, this Ionian island offers many interesting attractions from historic sites to modern museums and a vibrant nightlife.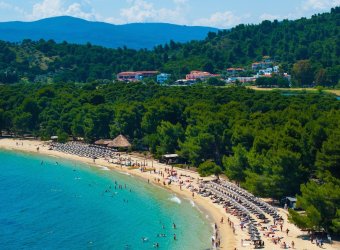 5Skiathos
Nature lovers will not want to miss a visit to the island of Skiathos in the Sporades. One of the most northern of the Greek Islands, Skiathos features vast hills of lush pines and sandy beaches while offering plenty of wildlife viewing and a nature conservatory. Other interesting attractions on the island include ancient monasteries, medieval castles, Byzantine churches and fascinating museums.
4Rhodes
If you love history, you don't want to miss out on a visit to Rhodes. Located near the coast of Turkey in the Dodecanese, this beautiful island packs many historic treasures such as its medieval Old Town, the Temple of Apollo, the Acropolis of Lindos, the Governor's Palace, Rhodes Footbridge and more. This island of exotic, Turkish influences also features popular beach resorts and charming villages with friendly locals.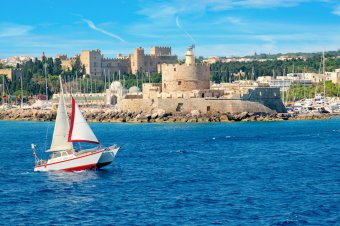 3Crete
As the largest of the Greek islands, Crete is also the most populated. Crete is where you will find the most variety in hotel accommodation, restaurants, shops and nightclubs. Because this island features beautiful beaches, scenic mountains and gorges, you can enjoy a wide range of outdoor activities here like hiking, mountain climbing, horse riding, gorge trekking, swimming and more. History lovers will want to explore the many historic and archaeological sites that dot the island such as Knossos Palace, which dates back to the Minoan civilization.
2Mykonos
Mykonos is famed as a cosmopolitan destination amongst the Greek islands. Mykonos Town (also known as Chora) is a stunningly picturesque Greek town with a maze of tiny streets and whitewashed steps lanes. Although the streets are lined with small shops, boutiques, art galleries, cafes, bars and restaurants, Mykonos Town has not completely lost its identity. Thanks to Mykonos's strict building regulations it's traditional Cycladic architectural style and character has remained firmly intact.
1Santorini
Part of the Cyclades group of the Greek islands, Santorini is famous for its dramatic views, stunning sunsets, the white-washed houses, and its very own active volcano. Fira, the capital of Santorini, is a marriage of Venetian and Cycladic architecture, whose white cobblestone streets bustle with shops, tavernas, hotels and cafes, while clinging on the edge of a high cliff. If you arrive by sea you can take a cable car up from the port or alternatively take a trip on a mule up the 588 zigzagging steps.
Exclusive bonus: the "Top 4 Itineraries in Greece" Guide that Includes Our Best Vacation Blueprints for Your Trip to Greece.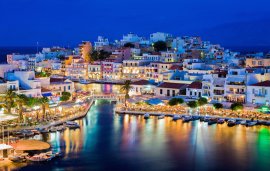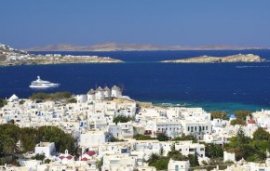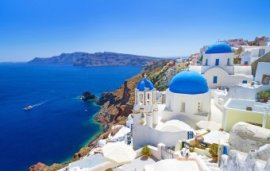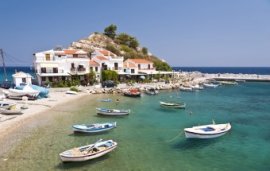 See also:
Source: www.touropia.com
RELATED VIDEO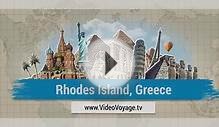 Rhodes, One of the Best Greek Island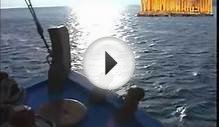 Greek Islands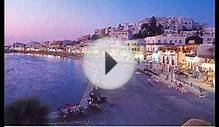 naxos the best greek island!!!!
Share this Post
Related posts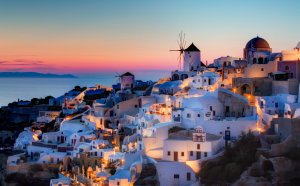 SEPTEMBER 28, 2023
At Mólyvos, at the northwest tip of Lésvos, one of the longest-established restaurateurs – Melinda McRostie – took the lead…
Read More
SEPTEMBER 28, 2023
As the summer season in Greece is slowly approaching, tourists are planning their vacations and vet Greece's tens of islands…
Read More