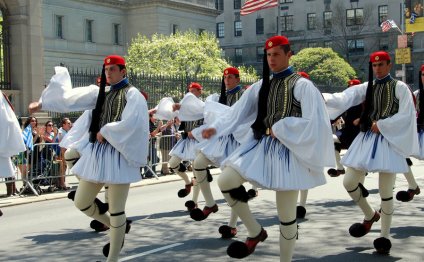 Greece Travel information

If you're travelling to Greece, our travel advice and updates give you practical tips and useful information.
Practical advice
Get advice locally about areas of risk and security concerns
Take common-sense precautions about safety and security
Know who to contact in case of an emergency
Crime
Crime remains relatively low in Greece but you should take sensible precautions:
Don't carry your credit card, travel tickets and money together - leave spare cash and valuables in a safe place.
Don't carry your passport unless absolutely necessary and leave a copy of your passport (and travel and insurance documents) with family or friends at home.
Avoid showing large sums of money in public and don't use ATMs after dark, especially if you're alone. Check no one has followed you after conducting your business.
Avoid dark and unlit streets and stairways, and arrange to be picked up or dropped off as close to your hotel or apartment entrance as possible.
Keep a close eye on your personal belongings and hold on to them in public places such as internet cafés, train and bus stations.
Petty theft
You should be aware that the tourist season attracts an increase in incidents of theft of passports, wallets, handbags etc particularly in areas and events where crowds gather. You should leave valuables in safe custody at your hotel or apartment.
Particular vigilance should be exercised when using public transport. In Athens, we recommend visitors take extra care of their personal belongings when using buses or the metro; especially when travelling to and from the airport or the port of Piraeus.
Personal attacks
Personal attacks, including sexual assaults and rape, are infrequent in Greece. However, there is a higher incidence of sexual assault and rape on some Greek Islands. Do not lower your level of personal security awareness because you are on holiday.
Driving
If you're planning to drive in Greece, you should take extreme caution due to the very high incidence of road traffic accidents and different driving customs.
If you want to drive:
Bring your full Irish driving licence and make sure you have adequate and appropriate insurance. You should note that an Irish provisional driving license is not recognised in Greece
Driving under the influence of alcohol or drugs is against the law and you risk being detained, fined or banned from driving if caught
Be aware of Greece's traffic laws, such as speed limits
Wear your seatbelts at all times
Keep your vehicle doors locked and your bags kept out of sight to prevent opportunistic bag-snatching if you're stopped at traffic lights
Vehicle hire
If you're hiring a vehicle, we advise you not to hand over your passport as a form of security. If you're allowing your passport to be photocopied, keep it in your sight at all times.
Check that you have adequate insurance and read the small print of the vehicle hire contract (particularly any waiver that will come into effect if the vehicle is damaged).
Motorcycles, scooters, mopeds and quadbikes
Every year, motorcycles, scooters, mopeds and quadbikes are associated with many serious accidents in Greece, often resulting in very serious or even fatal injury.
Failure to wear a crash helmet or to have the necessary driving license may invalidate your insurance if you are involved in an accident. Greek law requires you to wear a crash helmet on a scooter, moped or motorcycle. Quad bike riders require a full-face helmet (or non-full-face helmet plus goggles) under Greek law.
You should check that your travel insurance covers you for the relevant activity. Road insurance and a motorcycle license are also mandatory.
Source: www.dfa.ie
RELATED VIDEO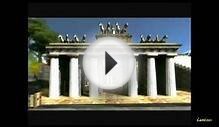 Ancient Greece in a 3D travel - Travel tips | Travel ...
Peloponnese: Travel Information and Advice about the ...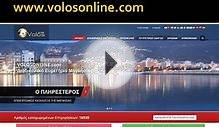 Greece Volos, travel and business information. Βολος ...
Share this Post
Related posts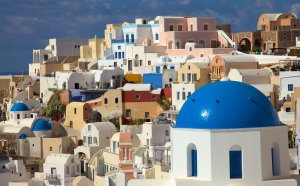 SEPTEMBER 29, 2023
All Inclusive holidays offer incredible value for money as just about everything is paid upfront. Your flights, accommodation…
Read More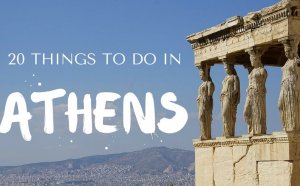 SEPTEMBER 29, 2023
Why go? Often referred to as the cradle of Western civilisation, Athens is a 2, 500-year-old hotch-potch of concrete upon…
Read More