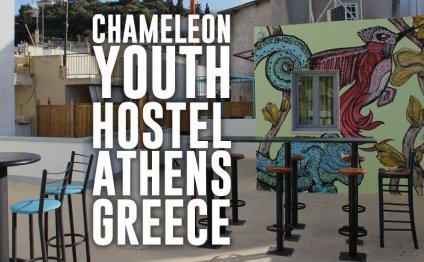 Places to stay in Athens
A bustling college town and a destination city rolled into one, Athens invites guests to enjoy old-fashioned Southern hospitality in a hip and exciting way. A consolidated city-county located just 60 miles from Atlanta, Athens-Clark County is both the sixth largest city in Georgia and the smallest geographical county in the state.
Packing so many people into such a small space, it's no wonder that Athens has become known as a cultural hot bed. Boasting everything from must-see University of Georgia football games to one of the nation's foremost college music scenes, the "Classic City of the South" has something to offer just about everyone.
Things to see and do
For the nature-inclined, the State Botanical Garden of Georgia is home to a diverse and often stunning collection of flora and fauna. History buffs can visit one of the only remaining double-barreled cannons from the American Civil War, or see the beautiful Victorian homes that line streets throughout the city.
The Music Scene
Of course, as the birthplace of world-famous bands like the B-52s and R.E.M., it's no secret that Athens' vibrant music scene continues to be one of its defining characteristics. In addition to the music festivals that pop up every year, live music can be found nightly in dozens of bars and lounges. For serious music lovers, world-renowned venues like the 40 Watt Club and Georgia Theatre highlight a long list of must-visit hot spots.
The best time to stay
Thanks to a temperate year-round climate, there really isn't a bad time to visit Athens. With that said, two seasons do stand out.
Closing out the year
Like other cities with schools in the NCAA's South Eastern Conference, the arrival of fall can mean only one thing: Football is back in season. If you're lucky enough to score tickets to one of the Georgia Bulldogs' home games, get ready for an experience you won't soon forget. Held on Saturdays at Sanford Stadium, one of the largest athletic stadiums in the U.S., Georgia's games have a reputation for excitement even when the team is on the losing end. With games played only steps away from Downtown Athens, it's easy to spend an entire day making new memories and new friends as long as you don't start waxing poetic about classic Bulldog rivals Georgia Tech and Auburn.
Athens in bloom
As a city located in the shadow of the gorgeous Blue Ridge Mountains, Athens in the spring comes to life in a dramatic way. Indeed, the blooming plant life in the city's numerous private gardens and public parks are certain to beguile even the most seasoned traveler. Waking up alongside the flowers, Athens in April features a host of great annual events, including Plantapolooza! and the UGA International Street Festival. Also not to be missed are the Classic City Brew Fest and, more importantly, the Athens Twilight Criterium. Begun in 1980, the Twilight Criterium has grown into a major sporting and music festival that includes one of pro-cycling's most celebrated races.
Where to stay
As a popular destination city for day trippers and vacationers alike, Athens is full of great places to stay. Whether you're looking for luxury Athens hotels, budget-friendly motels or something off the beaten path, you'll have no shortage of options. Of course, if you're planning on traveling to the city in the fall, keep in mind that football season causes many hotels to fill up months in advance.
A few neighborhoods to consider
Located to the north of the University of Georgia, Downtown Athens is the city's cultural center. Featuring a huge selection of bars and restaurants, the area is undoubtedly a great choice for first-time visitors. Of course, for a more refined experience, you may consider the Five Points District or East Athens. In both areas, classic architecture and an upscale sensibility make for an ideal romantic getaway.
How to get there
Intersected by numerous U.S. Highways, Athens can be easily reached by car or bus from major cities throughout Georgia and South Carolina. For air travelers, regional flights, including connections through Nashville, are available at Athens-Ben Epps Airport (AHN). Additionally, Hartsfield-Jackson International Airport (ATL) in Atlanta offers regular ground shuttles to locations throughout Athens. Any of these options will get you into the middle of the action in this exciting and culturally diverse town.
See also:
Source: www.orbitz.com
RELATED VIDEO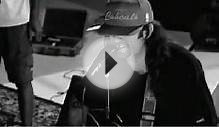 Place To Stay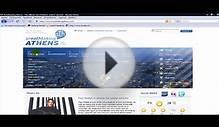 Surfing www.breathtakingathens.com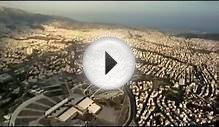 Breathtaking Athens
Share this Post
Related posts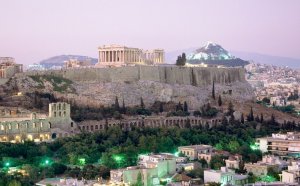 SEPTEMBER 28, 2023
If you visited Athens before they hosted the Olympics in 2004, then you ll find it a very different city now. The historic…
Read More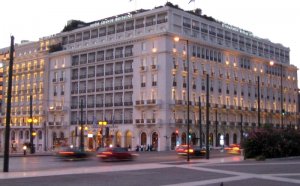 SEPTEMBER 28, 2023
Apollonos 40, 16671 Vouliagmeni, Anthens(+30 210 890 2) Part of the Astir Palace complex (recently rebranded a Starwood Luxury…
Read More