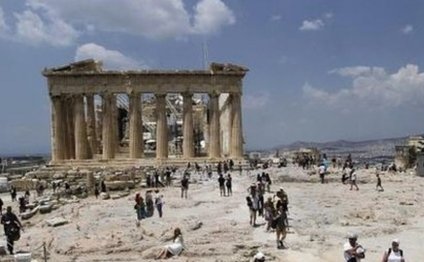 Planning trip to Greece
KEY CONTACT
Greek National Tourist Office 212/421-5777; 645 Fifth Ave., New York, NY.
Charting Your Course
The Islands
In most people's minds, the words "Greek" and "islands" go together, and it's a given that for a vacation these are some of the best places on the planet. It makes sense to concentrate on one area or island group at a time, and plan on returning to Greece often enough to get to them all. Or maybe not quite all—Greece has approximately 3, 000 islands. Here, a brief rundown:
Hydra and Spetsai are small, free of private cars, and not far from Piraeus off the coast of Peloponnesus.
The popular Cyclades conform to most people's idea of what stunning Greek islands look like (though they are hardly identical with one another) and they are easily accessible by ferry and airplane. This group includes Paros, Naxos, Thíra, and the long-overrun Mykonos (just off Mykonos is Delos, a small, rocky island of surpassing antiquarian interest).
The Sporades—Skopelos, Skyros, Skiathos, among others—are lushly forested and have exquisite beaches. Picture royal blue water so clear you can see 30 feet down. Skopelos has remained unspoiled because it has no airport, and only ferry service connects it to Skyros and Skiathos. The former is interesting culturally, thanks to its pottery tradition, museum, and February Carnival; the latter has the Sporades' best beach resorts.
Crete, down south, is a trip unto itself and great for families; it's huge, and rich in natural beauty, archeological sites, and beach resorts.
A string of larger islands lines the Turkish coast; from north to south, some notable ones are Limnos, Lesvos, Chios, Sámos, Kos, and Rhodes.
The most famous island in the Ionian Sea—off Greece's western coast toward Italy—is the picturesque Corfu. But Cephalonia, the setting for the best-seller Corelli's Mandolin, has drawn attention of late because of the on-location shooting for the film adaptation, but nobody saw the movie, so the mobs have abated.
The Mainland
No boat rides required, plenty of beauty, and there's much of archaeological and cultural interest.
Some highlights:
Delphi, site of the Temple of Apollo and the oracle (no longer in business), is one of the essential classical destinations in Greece; it's about three hours by car from Athens.
The monasteries of Meteora, which sit atop high, narrow, weirdly-shaped rock formations in northwestern Greece, are an unforgettable sight.
The Peloponnesus, the peninsula to the south, is a vast undertaking—you'll want to spend a week driving around it—but, happily, it's a bit off the beaten path, even though it includes Sparta, Olympia, and the ruins of the Byzantine city of Mistra.
Recommended Hotels
The Grecotel chain has family-friendly properties on Mykonos, Crete, Corfu, Rhodes, the Peloponnesus, and Halkidiki (www.grecotel.gr).
Elounda Beach Hotel, Crete (30-841/41412 or 30-841/41413; doubles from $395), with its 243 suites (34 include heated pools), four restaurants, helicopter service from Athens, two private white-sand beaches, playground, and kids' program, is ideal for luxury-loving families. So is Crete itself.
Miramare Wonderland, Ixia Bay-Rhodes (30-241/96251; doubles from $110), a lush, sprawling resort, features a kids' club and a replica of an old English train that carries you from bungalow to beach.
Source: www.travelandleisure.com
RELATED VIDEO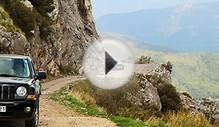 Getting to the Heart of Central Greece: An (Off)-Road Trip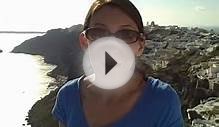 Santorini, Greece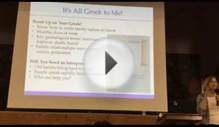 Planning a Research Trip to Greece
Share this Post
Related posts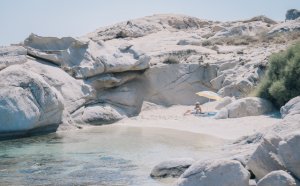 SEPTEMBER 29, 2023
Last week, I wrote an article called "Five Destinations to Visit for Under $30 USD." One of the places I listed was Greece…
Read More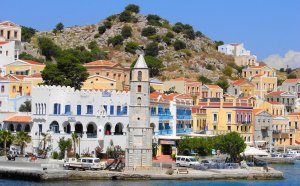 SEPTEMBER 29, 2023
At Antelope Travel we are devoted to doing our very best for all our clients, let alone newlyweds deeply in love. With unconditional…
Read More