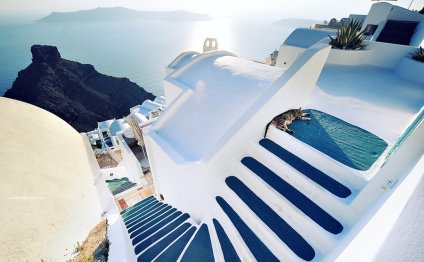 Greece visit

Greece is not only beautiful with its ocean landscapes, distinct architecture and delectable food, but it's also incredibly affordable. Things costs half what they do in other parts of Europe. As one of the continent's most popular destinations during the summer times, people from around the world flock to its famous islands for the sun, and to the cities for the history. I love Greece. It's warm; it's cheap; it has delicious food, beautiful islands, and lively and friendly locals. It's the perfect summer destination.
Typical Costs
Accommodation – Depending on the area of Greece you are traveling to, hostels will cost 10-30 EUR for dorms and 45-60 EUR for private rooms per night – less in Athens more on expensive islands like Mykonos. During the off-season, most rooms are around the 25 EUR range. Budget hotels begin around 40 EUR for a twin bed room. On islands such as Mykonos, rooms begin around 55 EUR per night. Expect to pay double during peak season (July and August) on the islands.
Food – Greece is known for its food. Restaurants will cost about 20 EUR for a nice dinner, even in the tourist area. If you add wine, expect to pay about 30 EUR. A meal at a very luxurious restaurant will begin at 30 EUR. A whole fish is about 18 EUR. If you really want to eat cheap, eat gyros (like kebabs). A Gyro is around 3 EUR and will easily fill you up. Most cafes will cost you around 11 EUR for a meal. Buying your own groceries will cost around 36 EUR per week. It's easy to eat cheap in Greece.
Transportation – Because Greece has a lot of islands, you will be dealing with lots ferries and boats. Expect to spend an average of 36 EUR per a trip, though you could spend as little as 12 EUR if the islands are really close together. From Athens, most ferries to the islands costs around 60 EUR. Slow, overnight island ferries begin at 13 EUR. Buses and trains around the mainland are around 20 EUR. It's 1.20 EUR for a single ride on the Athens train system.
Activities – Visiting the ancient sites around the country will cost between 12-24 EUR for a ticket. Island activities (kayaking, parasailing, banana boats) will cost between 22-45 EUR. You can rent ATVs for a day for around 20 EUR and diving trips being around 72 EUR.
Money Saving Tips
Eat super cheap – Gyros and other street snacks only cost a few Euros and can keep you full for less than 10 EUR per day.
Rent a moped – When you can't ride the train, rent a moped. It's cheaper than a car and a great way to see the various towns and cities. You can usually rent a moped for around 14 EUR per day.
Get off the beaten path – Greece is a cheap country and even cheaper when you get out of the touristy Greek islands or popular destinations. Head off the beaten path and you will usually see prices drop by 30% or more.
Book overnight ferries – Greece's inter-island ferries can get quite expensive if you are visiting a lot of them. Taking the overnight ferries can save you up to half off the normal price plus save you a night of accommodation.
Book ferries early – If you book the ferries around two months in advance, you can save up to 25% off the cost of your ticket.
Avoid Mykonos – Mykonos gets a lot of hype. It's a great island and deserves it but it is also Greece's most expensive with hardly any budget accommodation, 12 EUR drinks, and 40 EUR meals (don't even try ordering the fish!). The island caters to upscale honeymooners so if you are on a tight budget, I would avoid this island.
Top Things to See and Do
Visit the Acropolis – Located in Athens, this magnificent temple is a great place to learn about Athen's history while you get a great view of the city and the nearby ruins. During the summer, the place is swarming with tourists and sadly, the Parthenon is always under construction, but the views are great!
Explore the past – Greece is where western civilization began and everywhere you turn, you will find ruins that are thousands of years old. Start in Athens with the museums, the Acropolis and surrounding ruins (the Agora is wonderful), and then set off to explore the ruins of Delphi, Sparta, and Crete. If you love history, you'll love Greece.
Explore the beaches – From Crete to Santorini to Corfu, the Greek islands are some of the best in the world. Soak in the sun, admire the white sand and blue-roofed houses, and just relax. Santorini is famous for couples, while Ios is great for parties and meeting other young travelers. Some off the beaten path islands include Rhodes, Kos, or the ones in the far east. During the summer, most of the islands are full so book early. Read More: My guide to the Greek Islands.
Attend the Hellenic Festival – Every summer, the Hellenic Festival in Athens has concerts and performance theater, including reenactments of Greek tragedy. It's one of the country's top cultural events and if if coincides with your visit, you'll see just how proud the Greeks are of their past.
Olympia – See the ruins of Olympia, the place where the famous Olympic games all started. There is also a great reconstructed Temple of Zeus here.
Meteora – Located mid-way through Greece, Meteora is famous for its monasteries that sit atop sheer rock mountains. They are a stunning sight to see and worth the steep trek up to the top. Although more than twenty monasteries used to perch on the steep rocks, only six remain today. They were a highlight of my visit to Greece.
paris street style spring 2018
what to wear
lifestyle car
stars space naked women
march astronomy
lifestyle health
coffee maker with grinder
i want that top meme
healthy lifestyle definition wikipedia
science friday podcast
trending news stories
my food lifestyle
family dynamics
why fashion
lifestyle career
grand stylist laramie wyoming
coffee be
dream maker dress
astronomy now uk
lifestyle blogs names
lifestyle box
sexy light blue maxi dress
christmas lifestyle
do people still use this meme format in 2018
astronomy hotel
Source: www.nomadicmatt.com
RELATED VIDEO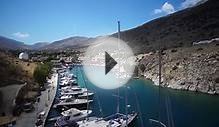 Visit Greece | Summer in Greece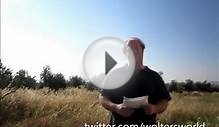 Visit Greece: Top Ten Places to Visit in Greece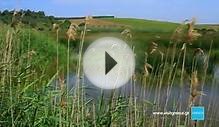 Visit Greece | A world of Nature
Share this Post
Related posts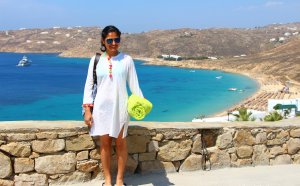 SEPTEMBER 29, 2023
Everyone recognises Greece. From it s gods, to it s ancient architecture, to it s scenic and beautiful islands. We managed…
Read More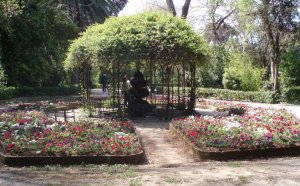 SEPTEMBER 29, 2023
1 Corinth Canal The Corinth Canal lies four kilometers east of modern Corinth. The idea of building a canal through the Isthmus…
Read More