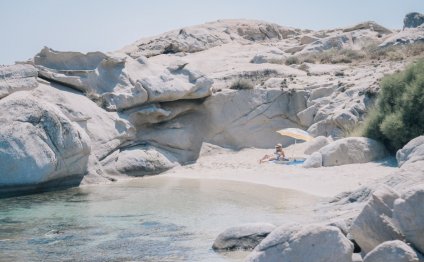 Trip to Greece for two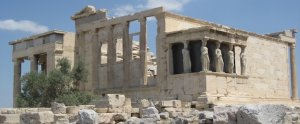 Last week, I wrote an article called "Five Destinations to Visit for Under $30 USD." One of the places I listed was Greece, which brought a lot of pleasantly surprised comments from readers. Most people never think of Greece as a cheap destination, lumping it in with the other eurozone countries as overpriced. However, I've been to Greece twice and think it's a highly underrated budget destination, especially for Europe. One commenter didn't agree:
"Greece is definitely not cheap, especially not Athens. Clubs charge around 20€ entrance fees. The akropolis is like 25€ entrance to walk around. Sure, tavernas are pretty cheap, but once you go up from backpacker hostels and low-end tavernas Greece is hella-expensive. I'm waiting until they get kicked out of the euro and go back to drachmas. There is a reason people go to Turkey instead of Greece. Telling people that it's on par with Thailand and Bali is just plain misinformation…"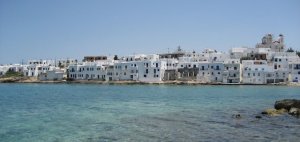 And he's right. Traveling that way would make Greece expensive. But traveling that way could make any place expensive. Another place on that list was Bali. Bali is a very cheap destination, but if you stayed in the , 000 USD resorts, it could very well be "hella expensive." The same is true in Thailand. The same is true anywhere in the world.
I'm often in New York City. It's not the cheapest place in the world, but it doesn't have to be the most expensive either. Avoid the $200 dollar sushi meals and expensive bars, and you don't have to spend a lot of money. It's all about how you travel. The commenter is right when he says Greece isn't cheap if you go to lots of clubs. It's not cheap if you visit in the middle of July (peak season) and spend your time in Santorini or Mykonos.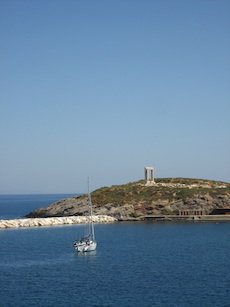 The one thing the commenter missed in his argument is that it's about how you travel. Every place can either be cheap or expensive since everyone spends money differently. There's always someone doing it for less, and there's always someone spending more. So I've created a number of different budgets to give you an idea as to how much Greece costs depending on your travel style:

(Note: These are daily averages. Some days you'll spend more, some days you'll spend less.)
Budget #1- The Backpacker
Hostels – 10 euros (dorm rooms)
Food – 7 euros (cheap gyros and street food)
Beer – 5 euros
Total: 25 euros ($30 USD)
Budget #2- The Less Broke Backpacker
Hostels – 10 euros
Food – 7 euros
Beer – 10 euros
Activities – 10 euros (museums and such)
Total: 37 euros ($45 USD)
Budget #3- The Flashpacker
Hostels- 10 euros / budget hotel: 20 euros
Food – 15 euros (cheap gyros plus a nice dinner)
Beer – 10 euros
Source: www.nomadicmatt.com
RELATED VIDEO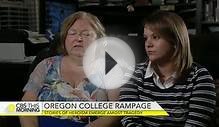 Trip For Two To Miami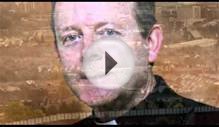 Pope Francis asks for prayers for trip to Greece ...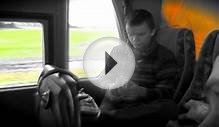 Trip to Greece
Share this Post
Related posts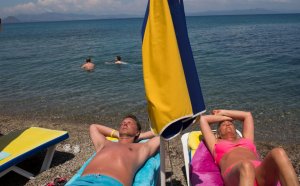 DECEMBER 06, 2023
If Greece ditches the euro for the drachma, as is possible, prices on everything from B&Bs to baklava could plummet dramatically…
Read More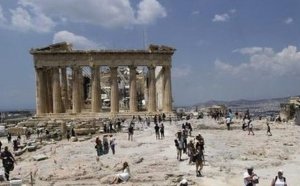 DECEMBER 06, 2023
KEY CONTACT Greek National Tourist Office 212/421-5; 645 Fifth Ave., New York, NY. Charting Your Course The Islands In most…
Read More