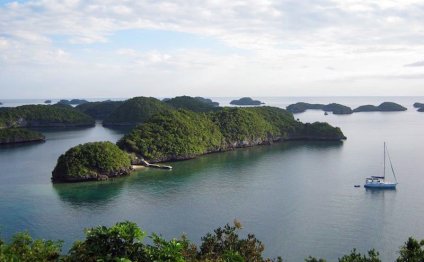 Islands Travel Tours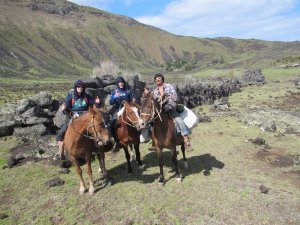 Touch the ancestral soul of Rapa Nui by traveling on horseback for three days, following the coast of the whole island, camping in the most remote places. Countless hidden caves, unique statues, astonishing ancient constructions and stunning panoramic views will be encountered on the way. We will supply you with tents, sleeping bags, food, water and horses. You will be accompanied by one guide on archaeology, history, culture and legends, as well as a horse guide. In the evenings we will have BBQ dinner and wine.
This is the roughest kind of Easter Island tour and is only for those with excellent physical and mental condition who enjoy challenges. Camping is in local style - extremely basic without modern commodities.
All meals, drinks and camping equipment is included.
Itinerary summary
We ride from town in the morning along the north coast, visiting off-the-beaten-track caves and well preserved remnants of the ancient Rapa Nui culture until we reach the remote backside of volcano Terevaka, where no roads go. We set camp the first day in the bay Hanga O Teo in the northernmost areas. If there is time and conditions are good, we may fish from the rocks and try spearfishing here. We will have BBQ with drinks in the evening.
Traveling Easter Island on horse is a fantastic experience.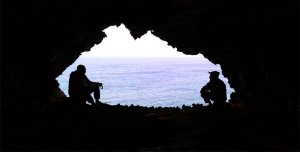 The second day at noon we will arrive to the beautiful Anakena beach where we will have lunch. New supplies of food, drinks and water will be coming in from town. In the afternoon we follow the coast eastward and then ride up the most remote volcano Poike at the far east side. We will camp and have BBQ at the top, in the crater of this volcano, with a breath-taking panoramic view of the whole island in front of us, as the sun sets over the ocean.
After the sun has risen over the ocean behind us, we ride down Poike and visit the largest monument ever built, Ahu Tongariki, with 15 restored statues, as well as the moai statue factory Rano Raraku. We will have lunch here, and water supplies will be coming in from town. All camping equipment and unnecessary items will be sent back to town. We ride light along the moai transportation path, scattered with huge fallen statues, across open plains, through forest trails and between hilly landscapes, making our way back to town.
Included
All meals Beer/wine/softdrinks Water English speaking archaeological expert guide Horses Horse guide Transfers Tents Sleeping bags Sleeping mats
How hard is Ancestral Adventure?
We will be riding approximately 5 hours per day. Be prepared for a basic camping life with hard sun, rain and wind, without any modern bathroom facilities or prepared camping grounds. If you don't ride horses and camp regularly, you must be very fit and see this experience as a way of challenging yourself.
Pack list
Please pack the following personal belongings in a backpack that you will be carrying yourself.
Toothbrush & toothpaste Sunblock Sunhat Sunglasses Extra exchange of rough clothes Rain clothes Beachwear
What are the horses like?
The horses are tame, healthy and treated with lots of love and care by their owner. Few horses have such a free, natural and happy life as the horses on Rapa Nui.
What to wear
Use rough clothes. For riding, wear long pants like jeans. If sunny, make sure you use lots of sunblock, a hat and sunglasses.
Day 1: Hanga Roa to Hanga O Teo
We ride from town, passing by ancient village of Tahai with several raised statues and platforms. Following the coast north-east we will bump into another moai by Ahu Akapu, also restored and raised. We'll ride further along the coast, into a dirt road in such bad conditions that it's only fit for horseback or walking.
The Ana Kakenga cave ends in two lookouts over the ocean. Moai statue made of gray basalt, used as a building block for the rock wall in Ma'itaki Te Moa.
Ana Kakenga: the entrance to this cave is a hole in the ground, quite easy to miss even if you're on the right trail. We enter this first pitch black cave through the entrance that has been reinforced hundreds of years ago by Rapa Nui people with recycled foundation blocks of the ancient houses called hare paenga, what we today often call "boat house". This cave ends in mid-air with two openings right out of the cliffs, looking out over the ocean.
Ana Te Pora: A while further north-east we'll enter this cave, whose ancient owners evidently had a good sense of order and cleanliness. It consists mainly of one hall, and bed platforms along the walls.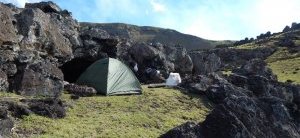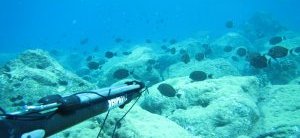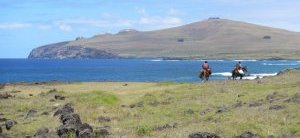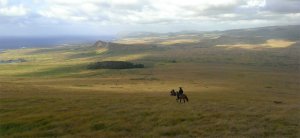 Source: www.easterisland.travel
RELATED VIDEO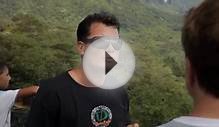 Moorea Island Tahiti Travel Tour Guide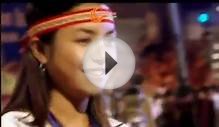 Cook Islands - Tour Travel 2013 - Package Tour - Quang Huy ...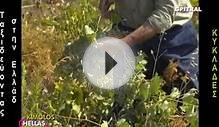 Κίμωλος Kimolos Greek Islands Travel Tour Guide
Share this Post
Related posts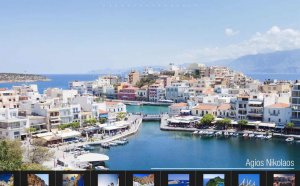 DECEMBER 08, 2023
So many islands, so few vacation days. You re ready for the Greek Islands, but where do you go? Here s the lowdown on the…
Read More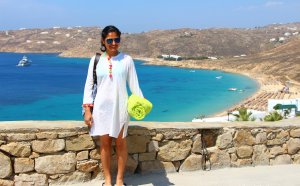 DECEMBER 08, 2023
Everyone recognises Greece. From it s gods, to it s ancient architecture, to it s scenic and beautiful islands. We managed…
Read More