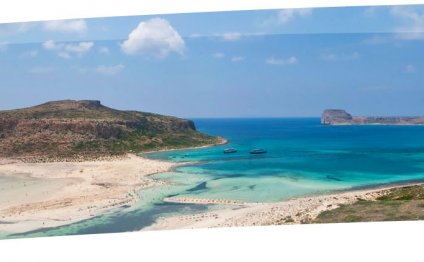 Greek Islands Destinations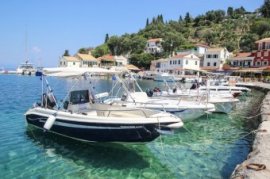 I'm going to go out on a limb here and make a bold statement; every inch of Greece is beautiful – and not just your regular run of the mill beautiful, I'm talking jaw-droppingly, wow-inducing, mind-blowingly beautiful.
How many other countries can say that?
Of my two weeks in Greece this summer, I was not disappointed or let down once. Every single place I stopped was memorable and gorgeous. Wait, I take that back. The 6 hours I spent by accident at the bus station in Lamia on my way to Athens was not so beautiful. I guess you can't always win.
That being said, I've been a lot of places, and nowhere was as consistently pretty as Greece. Hands down.
Also it should be mentioned that I intentionally skipped the traditionally most scenic and popular islands in Greece, like Mykonos and Santorini, in an attempt to get off the beaten tourist track.
Before I arrived in June, I intended to hit up Santorini, and following my dreams of falling in love with a rugged Greek fisherman a la Sisterhood of the Traveling Pants. However, logistically-speaking, getting to Santorini on the route I was planning would have been an expensive nightmare and it would have meant I would have spent 2 full days just getting there and back by boat.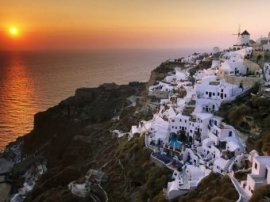 No time to waste here, people!
Secondly, I have now had not one, but TWO friends get engaged on Santorini lately, and to be blunt, I just was not in the mood to experience the "romance" all by myself surrounded by smoochy couples making out under the famous Santorini sunsets. Um, no thank you.
Thirdly, I just wanted to have some peace and quiet in Greece, visit some smaller, more "local" spots, make friends, learn some Greek, and relax. Santorini being as popular as it is, I seriously doubt that would have been my experience there mid-summer.
Call me bitter. Call me depressing. Whatever. I'll save Santorini for the day when I have the time (and dollar bills) to enjoy it, preferably on the arm of a local named Kostos. And also not during peak tourist season. This time around I wanted to see something surprising!
And I was not disappointed!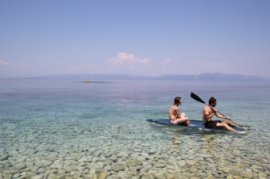 Everywhere in Greece (minus the Lamia bus station) was fabulous and gorgeous, financial crisis be damned. Every time I stepped foot in a new place, my jaw dropped open and I got that tight feeling in my chest when I know I am lucky enough to be witnessing something spectacular – know what I mean?
Now that I am huddling by the heater in my new (rather old) apartment in Wellington, New Zealand, I figured it was high time for some sunshine and beautiful views from this summer.
1. Overnight ferry from Brindisi to Igoumenitsa and Corfu
Nowadays I feel like most people shun overland travel around Europe in exchange for cheaper and faster flights. With no shortage of budget airlines to chose from, why would you chose an 12 hour boat ride when you could fly for less than an hour?
Is adventure dead, people?
Personally I LOVE overland travel, boats, trains but not buses. It feels like I am really journeying to a new destination, really taking it in. After finishing up a week of exploring Brindisi in southern Italy on a blog trip, we all boarded an overnight ferry towards Igoumenitsa, one of the main ports in western Greece, before changing to a shorter ferry to Corfu.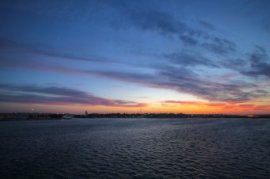 Sailing out of Brindisi's harbor
As we piled on the biggest boat I've ever been on, we quickly dropped our bags and headed on deck to watch the sun set as we sailed out of Corfu's harbor. We waved goodbye to Italy as the sky burned yellow, orange, red, pink and purple, before finally sinking below the horizon. Just like witnessing sunsets from an airplane, offering a special glimpse at the closing of the day, seeing it from on board a ship out to sea is equally as striking.
It certainly made the following 12 hours mildly less painful.
Once we boarded the second boat bound for Corfu after arriving in Greece the next morning, the sun was up and had already turned the famous Strait of Corfu a brilliant shade of blue.
Ahoy!
2. The island of Corfu on the back of a scooter
Popular with Euro holiday makers searching for a quick beach getaway, Corfu really surprised me. We traveled there as part of a famous sailing regatta between Brindisi and Corfu every summer which meant we spent a good amount of time in and around the water.
If you're looking for an easily accessible, beautiful but under-the-radar island in Greece; Corfu is your answer.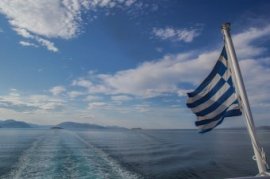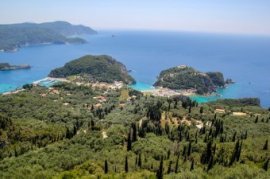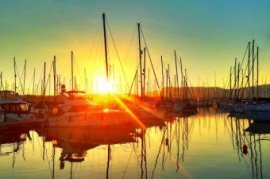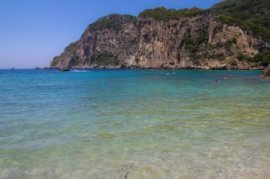 Source: youngadventuress.com
RELATED VIDEO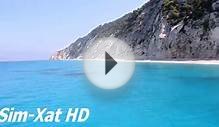 Lefkada - My Destination Greek Islands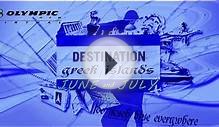 Destination Greek Islands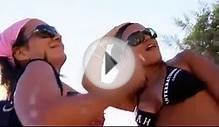 easyCruise Life Destinations 2009 - Greek Islands and Turkey
Share this Post
Related posts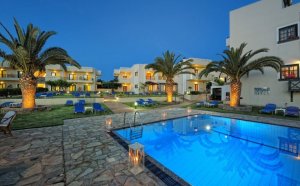 SEPTEMBER 28, 2023
OSLO A Norwegian humanitarian group said on Wednesday it is suspending its activities on the Greek island of Chios in the…
Read More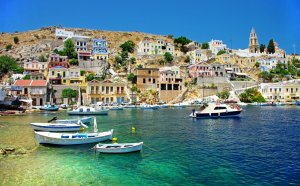 SEPTEMBER 28, 2023
It's Easy to Find Cheap Flights to Mykonos Did you know that you can now search for Mykonos flights based on your personal…
Read More