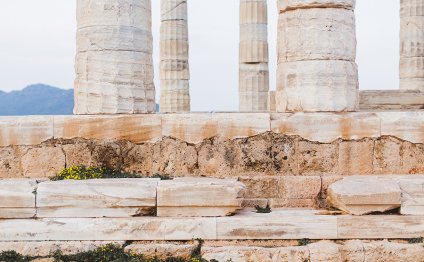 Athens Greece guide
The prospect of living in Greece is inviting for many expatriates. Greece is an extremely vibrant country that is famed throughout the world for its year-round good climate, detailed history, beautiful architecture and unique culture. It was accepted into the EU in 1981 and since then the country has grown from strength to strength.
Greece is generally a very safe place and there is very little serious crime. They have one of the lowest costs of living in the European Union, although cities such as Athens are generally more expensive than the rest of the country. The standard of living is high, particularly if you are living in Greece on an expat contract.
Greeks are famed for being exceptionally welcoming and friendly. The Greek Orthodox Church is an integral part of the people of Greece and 99% of the population follow this religion.
Living in Greece as an Expat
The acceptance of Greece into the EU in 1981 heralded the beginning of a more expat friendly environment for overseas nationals. Prior to this, Greece had been very much a developing nation where expats often faced a wait of over two years for a telephone line and cars were rarely seen on the road. However, membership in the EU changed the standards of living dramatically and life became easier, even if this may have been at the expense of the Greece's previous untouched nature.
To this day, Greece is not as popular amongst the expats as some of its European neighbors. This is largely down to the fact that there are not as many international companies located here and thus the chance of furthering your career is perhaps not as easy as other destinations across Europe. That said, the country does welcome foreign workers and Greece's heavy promotion of tourism means that there are usually opportunities in this industry, such as opening a business, becoming a tour guide or managing hotels. For those who are considering relocating to this beautiful country it is wise to secure a job before you do so as unemployment levels are fairly high; 9.5 per cent. The destination guide can provide you with a list of valuable resources that can help you with this process.
Cost of Living in Greece
Greece is a member of the European Union and shares the Euro. The cost of living in Greece is generally 30% less than many other European countries but the average local salary in Greece is also lower. Social security rates, however, are also lower than those in the average EU country so expatriates who live here on a local salary will still be able to live quite comfortably. Food products are extremely cheap in Greece, especially in Rhodes, where there are no import duties which, again, makes this a better place than many other European countries in terms of cost of living. It is strongly anticipated that the cost of living in Greece will fall even more in the forthcoming months as a result of deflation caused by the economic crisis.
Our international relocation guides contain detailed living costs across different types of lifestyles and living options for many popular expatriate destinations. Because our guides are written by expats who live and work in the countries themselves, you can be assured that the information is accurate, up to date and reliable.
Living in Greece: Language
99% of the people living in Greece speak Greek. Other languages spoken are predominantly English and French.
Climate in Greece
Greece has a Mediterranean climate with hot dry days and cool and mild winters. There can be snowfall In some parts of Greece during the winter months but this is mostly limited to the mountainous regions of the mainland.
Expat Job and Career Opportunities
It can be difficult to get a job in Greece if you are not fluent in Modern Greek. However, jobs in areas such as teaching English, the tourist industry, child care and manual or agricultural work do exist for some expats. Many English speaking multinational companies may also consider employing none Greek-speaking expats.
Key Facts Every Expat Should Know About Living in Greece
Greece is notorious for having one of the worst healthcare systems in Europe and there is no healthcare at all available to expatriates. It is therefore vital that you have private healthcare insurance if you are considering living in Greece.
Every region in Greece has separate and unique construction rules, so what has worked for one expat may not work for another.
Payment in Greece is almost exclusively done with cash, in Euros. Hotels will usually accept credit cards, but most other local places such as tavernas, cafes, taxis, kiosks, street vendors and other types of shops deal strictly in cash.
The majority of the sewerage systems in Greece are undeveloped and, for this reason, you should not flush toilet roll down the toilet, it should be placed into a separate bin.
It is Tuesday the 13th that is unlucky in Greek culture and not Friday the 13th.
Source: www.expatinfodesk.com
RELATED VIDEO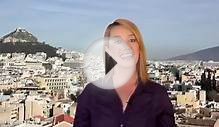 Top 5 Travel Attractions, Athens (Greece) - Travel Guide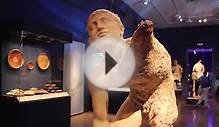 Athens Greece Travel Video Guide - The Highlights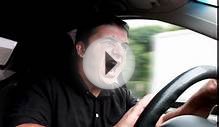 Athens & Greece Driving Survival Guide for Foreign Drivers
Share this Post
Related posts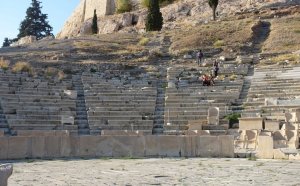 SEPTEMBER 29, 2023
The Acropolis with its rich history and archaeological significance has become the embodiment of all ancient Greek ideals…
Read More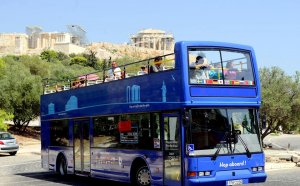 SEPTEMBER 29, 2023
It's a wonderful world out there, stacked full of places you spend your life hearing about and hoping one day to visit. We…
Read More