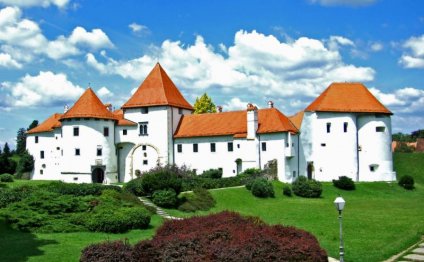 Greece Italy tour
Welcome to Venezia! As your plane touches down in this effervescent Italian city, you will only need to collect your baggage and clear customs before the adventure begins. A private chauffeur will wait for you in the arrivals hall, and together you will travel into Venice by boat, eventually arriving at tonight's luxurious hotel. Depending on your time of arrival, you may have an opportunity this afternoon to explore your new surroundings, stopping perhaps for a Bellini, before diving into a traditional Venetian feast. Complete the evening with a starlit gondola ride through the canals, in order to fully appreciate why so many fondly refer to this place as the Bride of the Sea.
What's Included: transfer, accommodation
Day 2: Explorations of Venice
Following a relaxed breakfast at your hotel, you will depart this morning on a half-day guided tour of Venice. Passing though the cities innumerable and ever-enchanting passageways, you will slowly amble between some of the city's best sights like St. Mark's Square, Doge's Palace or the Bridge of Sighs. Though the beauty of these sights speaks for themselves, your tour guide will be able to share with you unique insight into the history and significance of each destination.
What's Included: breakfast, tour, accommodation
Day 3: Another Magical Day in Venice
Today is at your leisure in Venice. Allow yourself to be lured into boutiques, where you can explore the delicate products of talented glass blowers and the intricately adorned Venetian masks. As the sun sets over Venice, be sure to find an intimate restaurant and continue with your Italian culinary escapades. Tonight, consider diving into one of many Venetian seafood dishes, prepared fresh with the catch of the day. Coupled with polenta or risotto, a piece of tiramisu – and one final glass of grappa – you will have experienced a quintessential northern Italian meal.
What's Included: breakfast, accommodation
Day 4: Puglian Cuisine and the Seaside Magic of Bari
Today you will make your way to the Italian town of Bari, the capital city of Puglia. This seaside town is often noted for its remarkable resemblance to a fairy tale, as a result of the plethora of homes resembling chanterelle mushrooms. The trullo style of homes is one that dates back to 3000 BC and is unique to this region of Italy. These single story domed homes carry with them a unique history of rural Italy, which you will learn about throughout the day.
Complementing the local architecture is the excellent and ever-unique Puglian cuisine. Reflective of the region's agricultural past, your lunch in Bari will be filled with olives, tomatoes, artichokes, fresh seafood, and cured salami. Coupled with local wine and a delightful lack of foreign influence, lunch today will feel distinctly and authentically Italian.
What's Included: breakfast, lunch, transfer, accommodation
Day 5-6: Wander with the Gods through Olympia
Spend the day in Olympia – the birthplace of the classic Olympic games in 776 BC. Built in honor of Zeus, these grounds are filled with some of the finest masterpieces of Ancient Greece. The prevalence of temples and remnants of sporting structures makes the intensity and vibrancy of this ancient culture near palpable – to say nothing of the power of the Gods. Be sure to pass through the Altis, which includes both the Temple of Hera and the Temple of Zeus, to fully appreciate the admiration held for these mythical figures.
What's Included: breakfast, transfer, accommodation
Day 7-8: Walk Amongst the Largest Collection of Roman Ruins in Ephesus
Today, though you will have arrived in Turkey, you will spend the day exploring Ephesus – the heart of the Greco-Roman world. Here, you will be dwarfed and humbled by Europe's single largest collection of Roman ruins. This ancient metropolis, only 17% of which has been excavated, has come alive with reconstruction efforts. The façade of the Library of Celsus – in all its grandiosity and glory – has been restored with much of the original material, giving guests a clear picture of both the power and opulence of this Mediterranean capital.
Spend your day wandering between ruins, examining the sole-remaining pillar of the Temple of Artemis – a Wonder of the Ancient World, before standing at the core of the Basilica of St John. Walk the Avenue of the Curates, picturing yourself as one of the 250, 000 former inhabitants of the city, and then step into the Terrace Houses, where the city's elite lived with unprecedented comfort. As your day draws to a close, imagine all the treasure and history that has yet to be discovered here.
Day 9-10: Lose Yourself in the Vibrant and Ever-Extraordinary Culture of Istanbul
Today you will have the day to explore Istanbul, this city where East and West combine. Renowned for its vibrancy, art, flavors and history, Istanbul is a deeply mysterious and utterly enthralling city. You have the option of joining a guided day tour, visiting many of the city's most treasured sights, such as the Hagia Sophia, the Topkapi Palace, and the Blue Mosque. The Byzantine and Ottoman Empires will both come alive as you move between monuments – as will the 2, 500 years of influence derived from Asian, European, Christian and Islamic cultures. Each neighborhood of the city is more diverse as the next – just as you would expect from a city straddling two continents.
Before leaving Istanbul, be sure to have a taste of Turkey. Turkish coffee and a kebab will likely make for a wonderful snack early in the day. However, it will be the rich and contrasting flavors that make up a mezze that truly intrigue your palate. Couple your meal with a glass of raki – an alcoholic grape drink flavored with anise – and you will have tasted a true Turkish favorite.
Source: www.zicasso.com
RELATED VIDEO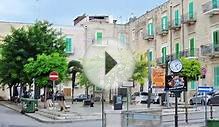 Bicycle Tour Turkey Greece Italy 2014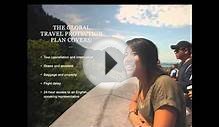 EF Tours - Italy & Greece 2017 - Informational Presentation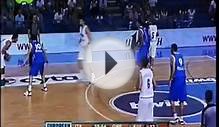 ‪Italy vs Greece 70-76, European Basketball Tour ...
Share this Post
Related posts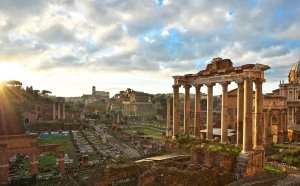 DECEMBER 08, 2023
As part of Royal Caribbean's Vision class of ships, the Vision of the Seas is equipped with all the amenities to make your…
Read More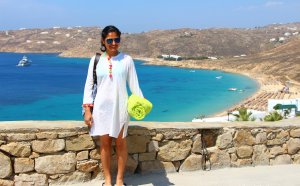 DECEMBER 08, 2023
Everyone recognises Greece. From it s gods, to it s ancient architecture, to it s scenic and beautiful islands. We managed…
Read More