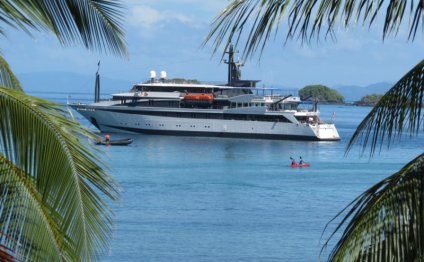 Cruises Around the Greek Islands
To Cruise or Not to Cruise the Greek Islands
If you are coming to Greece this year and you want to see as much as you can, what better way to see the Greek Islands and the coast of Turkey then to go in style on a cruise ship? But there are some things you should think about. For example do you want to spend all your time on a ship and 5 or 6 hours on an island, or do you want to spend more time on the islands? If you are using a cruise ship as a sort of introduction to Greece for a future trip where you will spend more time on an island or two then I get it. Think of it as getting the appetiser sampler instead of a main meal, so next time you come you will know what you like. If there is a next time. Of course if this is your one and only trip to Greece it would be great if you could do both. Well, actually there is. Fantasy Travel's Smart Seven allows you to spend three nights on Mykonos and three nights on Santorini and in between you are on a Four Day Cruise that includes Turkey, Patmos, Rhodes and Crete.
Personally I feel like if you are going to Greece and you want to do a cruise, you want one that begins and ends in Athens, and includes Mykonos, Santorini, Rhodes, Crete, Patmos, and Istanbul, and Ephesus, Turkey and maybe an island that is not on the usual cruise itineraries, like Symi for example like the 8-Day Iconic Aegean Cruise. Or you could do a 5-Day Iconic Aegean Cruise which does not include Istanbul, and just fly there from Athens for a few days to give the city the time it deserves. Or the Magnificent Turkey Program shows you the best of Turkey and includes a 4-Day cruise of the Greek Islands.
For those planning to see the Greek islands on the massive cruise lines there are a few things to keep in mind. These ships were not made for the Greek islands. Thousands of people getting on and off a mega-cruise ship can mean long lines, chaos, endless waits for transportation and long journeys on tender boats because the ships are too big to get close to the ports. Cruisers who have their heart set on the beautiful island of Rhodes may be surprised to know that their ship is actually docking in Marmaris, Turkey 12 miles away (cheaper docking fees) and they can only get there by paying for one of the ship's excursions. Other holiday-makers dreaming of the white cliff villages of Santorini may discover their cruise does not even go there!
Several winters ago I attended the NY Times Travel show and had a conversation with a cruise agent who was complaining about the giant cruise companies jumping into the Greek market. "These ships are on a scale that is totally inappropriate to the Greek islands. They dwarf them. Can you imagine that they are building a cruise ship that will be as big as the empire state building and plan to use it in the Aegean? This is sheer greed. And what will happen to these islands when thousands of people converge on them at once? And the reason they have chosen to extend their seasons from winters in the Caribbean to summers in the Greek islands? They need the money. If it were otherwise they would have built ships that were suited to the Aegean Sea with its small harbors and quaint towns. Smaller ships."
For this reason I recommend the Greek Cruise companies. There are those who will complain because the smaller ships don't live up to their idea of what a cruise should be: life on a floating mall where your every desire is pampered to, even desires you didn't know you had. But the Greek cruise companies know the territory, the boats are not small but not so big that getting on and off them is a problem. You may not be able to hit golf balls off the upper deck into the beautiful blue Aegean but there is plenty to do on board and the Greek ships do most of their traveling while you are asleep. The Greek ships generally carry around 800 passengers compared to the big cruise ships which carry several thousand. If your purpose is to sit back like a pasha and use the Greek islands as a background for all the exciting activities offered on the ship then maybe the big international cruise lines are for you. But if your purpose is to see as many Greek islands, and as much of Turkey and Athens as you can in a short period of time then the Greek cruises are the way to go. If this is your once in a lifetime trip to Greece and the cruise does not include Santorini and Rhodes, find another cruise company.
Comparing the Greek cruise ships to the mega cruises is like comparing watermelons and raisins. But raisins are fine if you are not expecting watermelons. The Greek cruises are what they are, a cheap efficient way to see the Greek islands in a short period of time. Think of the boats as floating hotels, maybe not super luxury class but maybe A-minus or B-plus. If you read the comments on Cruise Critic they are from people who cruise for a living and care more about the boats and the service than the places they are visiting.
Greek Island Cruise Video
This video was made by filmaker Andy Emery during his honeymoon in the fall of 2009. It gives you a pretty good...
stylish headphones
tall plants outdoor
christmas leggings
the international movie
stylish raincoat womens
stylish gardening clothes
communication and language activities
no 10 christmas party
outdoor pir lights
stylish safety boots
communication is a two way process
outdoor bike storage
ark coworking
different communication styles
pop up christmas tree
what is e-commerce in business
coworking toulouse
international daughters day 2022
stylish backpack
best router for coworking space
how do i name my small business
wyndham worldwide
worldwide effects of a supervolcano eruption
high society 2022
how to start a coaching business online
highland pony society
outdoor swimming london
how to start a cryptocurrency business
christmas sweatshirt
explain how to use communication skills to manage complex
Source: www.greecetravel.com
RELATED VIDEO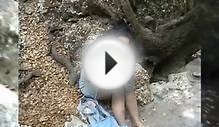 Greek islands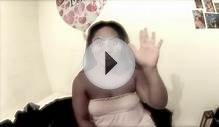 Around the Island Cruise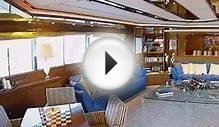 CRUISES GREEK ISLANDS
Share this Post
Related posts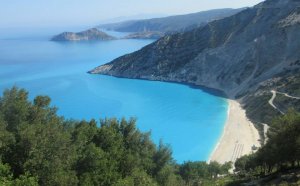 DECEMBER 08, 2023
Find out more about Planning to travel to Greece this summer? You might still be questioning the destination as the choice…
Read More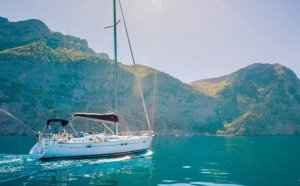 DECEMBER 08, 2023
By John Roberts A highlight of my 2015 travel itinerary was my planned trip to sail in the Greek islands. I placed this on…
Read More