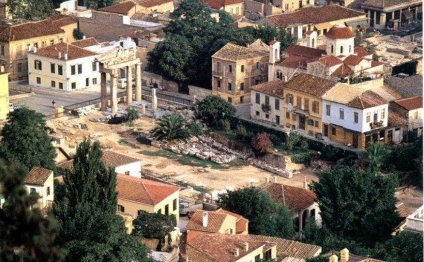 Athens attractions
| | |
| --- | --- |
| Hours | Daily 8am-7pm. Ticket booth, small post office, and snack bar are located slightly below the Acropolis entrance |
| Transportation | Metro: Acropolis |
| Phone | 210/321-0219 |
| Prices | Admission 12€ adults; free Sun. Ticket, valid for 1 week, includes admission to the Acropolis, Ancient Agora, Theater of Dionysos, Karameikos Cemetery, Roman Forum, Tower of the Winds, and Temple of Olympian Zeus. Individual tickets may be bought (6€) at the other sites |
Review
The Acropolis is one of a handful of places in the world that is so well known, you may be anxious when you finally get here. Will it be as beautiful as its photographs? Will it be, ever so slightly, a disappointment? Rest assured: The Acropolis does not disappoint - but it is infuriatingly crowded. What you want here is time - time to watch the Parthenon's columns appear first beige, then golden, then rose, then stark white in changing light; time to stand on the Belvedere and take in the view over Athens (and listen to the muted conversations floating up from the Plaka); time to think of all those who have been here before you. Tip: There is no reason to head to the Acropolis during the day in summer; it's too crowded and hot. The best time to visit during the summer is after 5pm - the brilliant light of the late-afternoon hours will only enhance your experience.
When you climb the Acropolis - the heights above the city - you're on your way to see Greece's most famous temple, the Parthenon. People lived here as early as 5, 000 B.C. The Acropolis's sheer size made it a superb natural defense, just the place to avoid enemies and to be able to see invaders coming across the sea or the plains of Attica. There was a spring here then, to provide water.
In classical times, when Athens's population had grown to around 250, 000, people moved down from the Acropolis, which had become the city's most important religious center. The city's civic and business center - the Agora - and its cultural center, with several theaters and concert halls, bracketed the Acropolis. When you peer over the sides of the Acropolis at the houses in the Plaka, and the remains of the Ancient Agora and the Theater of Dionysos, you'll see the layout of the ancient city. Syntagma square, the heart of today's Athens, was well out of the ancient city center.
Source: www.frommers.com
RELATED VIDEO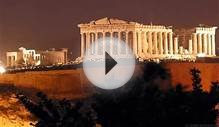 Athens - Top Travel Attraction Guide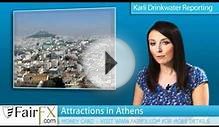 Attractions in Athens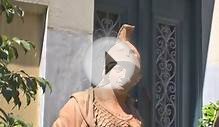 Athens, Greece - Top 5 Travel Attractions
Share this Post
Related posts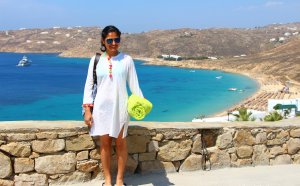 DECEMBER 06, 2023
Everyone recognises Greece. From it s gods, to it s ancient architecture, to it s scenic and beautiful islands. We managed…
Read More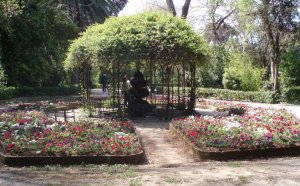 DECEMBER 06, 2023
1 Corinth Canal The Corinth Canal lies four kilometers east of modern Corinth. The idea of building a canal through the Isthmus…
Read More