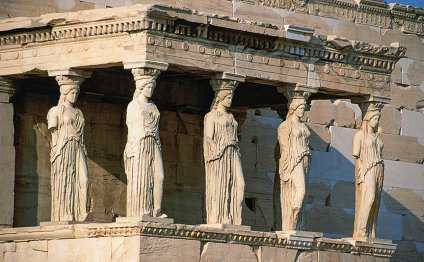 Ancient Greece Tours
In order to enter Greece, U.S. and Canadian citizens need a valid passport. The expiration date must extend at least six months beyond the date of your return home. If you are not a U.S. or Canadian citizen, you must contact Greece's consulate for your specific entry requirements.
Airlines have varying weight restrictions on luggage. Some airlines may impose additional charges if you choose to check any baggage; be advised that you are responsible for any such costs. Contact your airline for detailed information regarding luggage size and weight restrictions for your flight, but please note that Go Ahead travelers are restricted to one checked bag per person due to storage limitations on motor coaches and other internal transfers, which may include train connections or flights. One carry-on bag is also permitted, provided that it does not exceed 45 total inches (length + width + height). Make sure you label your baggage and carry valuables, medication and documents in your carry-on bag.
Please note that porter service cannot be guaranteed on the ferry from Corfu to Igoumenitsa. Please be prepared to handle your own baggage.
We recommend packing comfortable, light, loose-fitting clothing, as well as a sun hat, sunglasses and a sturdy pair of walking shoes. A lightweight jacket and emergency rainwear are advised. Also, please be respectful and refrain from visiting churches or other religious sites with bare legs and shoulders (entrance may be denied on this basis).
There are no major health risks associated with traveling to Turkey. Especially during the summer months, take proper care for sun exposure. While no vaccinations are required for entry, be sure to check with your doctor or healthcare provider for the latest updates and overseas travel recommendations.
Greece's warm climate ensures a constant supply of high-quality fresh fruits and vegetables. Salads are excellent here, usually served with aromatic olive oil and topped with feta cheese and oregano. Simple, grilled fish and meat are also integral to Greek cuisine. Barbecued lamb, squid, octopus, spinach and cheese pies, baked eggplant and zucchini are other delicious dishes.
Round-trip flights arrive in and depart from Athens. A ferry ride to and from Corfu is also included (as well as a one-way ferry between Athens and Santorini and a return flight on the extension). All other included transportation is by private motor coach. In your free time, you may wish to explore the cities by public transportation. Despite the famed hustle and bustle of Athens, the city's main attractions are easily accessed on foot. If you do need to use public transportation, however, there's a brand-new efficient metro system that was conveniently completed in time for the 2004 Olympics.
Greece operates on the European standard 220 volts.
Greece is two hours ahead of Greenwich Mean Time (GMT) and seven hours ahead of Eastern Standard Time (EST). When it's noon in New York, it's 7pm in Athens.
The euro is the currency you'll be using in Greece. We advise that you take a combination of ATM/ bank cards, credit cards and traveler's checks, which can be exchanged for cash at local banks in Greece as needed. We suggest informing your bank and credit card company of your travel plans, so they don't confuse your international purchases for fraudulent charges.
Please note that some excursions may include a stop at a market or specialty store. Go Ahead Tours has no relationship with these vendors and encourages you to research specialty items you're interested in purchasing abroad before you leave to ensure you receive the best quality.
At the conclusion of your tour, it's customary to offer your Tour Director and driver a gratuity. We recommend tipping in your tour country's currency, the equivalent of $3USD/CAD per person per day for your driver and $6USD/CAD to $9USD/CAD per person per day for your Tour Director. If applicable, we also recommend the equivalent of $2USD/CAD per local guide. Tips can only be paid in cash. Please keep current local currency exchange rates in mind when tipping.
pool in london between two buildings
london cook in front of you
london front of house jobs
london front of house
london man jumps in front of train
london theatre front of house jobs
japanese london cook in front of you
hotel in front of london eye
building in front of london eye
london in march
london in february
london in the sky
london in december weather
london inside london
london inside out building
london indoor dining
london indoor golf
london indoor mask
london indoor tennis courts
london indoor activities
london inside out
london into the woods
london into inr
london into tier 3
london into lockdown
london to tier 4
london to tier 2
london to tier 5
london into
london like a local
london like home
london like a local book
london like names
london like tøj
like london buses
like london and nip lyrics
like london grammar
london made with love bridal
london bridge made of
london museum made of metal
london buildings made of portland stone
london eye made of
what is london made of
london dry gin made of
london is made up of two cities
london near me
london near toronto
london near paris
london near country
london near places
london near city
london near river
london near university
london next to lockdown
oli london next to jimin
is london next to the sea
london bridge next to big ben
london hotel next to harrods
what is london next to
next london areas to be gentrified
london next week things to do
london of gb
london of liberty
london of gbr
london of liberty fabric
london of economics
london of what not to wear crossword
london of tower
london of aspinal
london off the beaten path
london off season
london off broadway shows
london off peak times
london off west end theatres
london off peak train times
london off license
london on da track summer walker
london on da track mom
london on da track songs
london on da track mother
london on weather
london on da track age
opposite of london
opposite of london bridge
london out of gas
london out of petrol
london out of fuel
london out of lockdown
london out of hours gp
london out tonight
london outlet
london out of station interchange
london outdoor market
london outdoor dining
london outdoor activities
london outdoor food market
london outdoor urinal
london outdoor theatre
london outdoor restaurants
london outdoor afternoon tea
london over christmas
london over thanksgiving
london over new years
london over the years
london overground
london overground map
london over 60 travel card
london over the border
london past weather
london past and present
london past and present ks1
london past papers
london past and present video
london past and london now
london last names
london past life regression
london pro soccer teams
london pro musica
london pro basketball team
london pro lash
london pro golf
london pro arte choir
london pro wrestling
london pro massage
Source: www.goaheadtours.com
RELATED VIDEO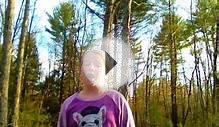 Ancient Greece Tour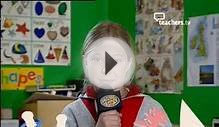 A Tour Around Ancient Greece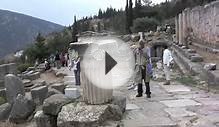 Ancient Greece Tours
Share this Post
Related posts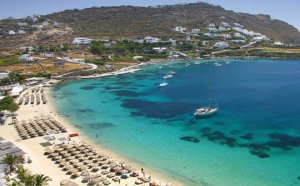 DECEMBER 06, 2023
The Best Private Tours in Athens, Greece Bus Tours all Over Greece, and Special Greek Island Tours! Our company offers you…
Read More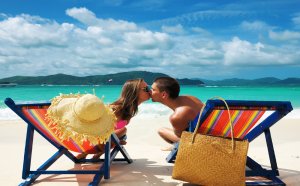 DECEMBER 06, 2023
Tourists relax on the beach on the Greek island of KosGetty Images Travel companies and airlines are providing steep discounts…
Read More