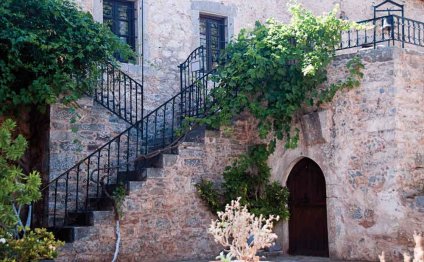 Best Greek Cities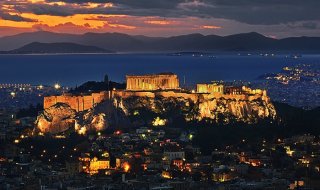 By Cliff Blaylock
Although the taste of eggnog and turkey stuffing might still be on your lips, the reality is that we're already barreling into the summer season and it means it's time to make holiday plans. At this point, many turn their heads to the warm shores of Greece and its islands, and for good reason. With a hot, but not uncomfortable climate, beautiful seas and vibrant culture, there's enough on offer to keep anyone satisfied on their weeks away from reality. However, such variety also causes a dilemma, where should you set up camp? The most popular options are those that sit on the coast of either Greece's beautiful mainland and its exotic islands. Why? Perhaps it's that ocean breeze, the soft Mediterranean sand or tropical-esque beach huts. Or maybe it has to do with the history of Greece, its proud naval tradition and bustling trade ports eventually evolving small settlements into the vibrant and prosperous towns we know and love today. Whatever the reason for their popularity may be, here's our pick of the best Greece has to offer: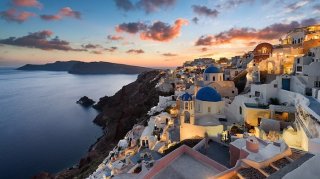 Athens, Greece
For anyone visiting Greece, a trip to Athens is a must; which is handy because most international flights flow through this hub. Known for its stunning ancient architecture, including the Theatre of Herodes Atticus, the Pantheon and even the world famous Acropolis. However, while it is home to some 3, 000 years of history, modern-day Athens has its own merits. With ample opportunities for water sports, some of the world's finest cuisine, stunning beaches and pumping nightlife, Athens of today can be just as exciting as Athens of the past.
Oia, Santorini
Oia is perhaps the most beautiful town in all of Greece. Famous for its whitewashed architecture and blue-domed churches, the town sits on a gentle cliff that overlooks the turquoise Med below. Known for being a serene and quiet location, Oia is the perfect place to enjoy a peaceful break from the modern world, although there are plenty of shops, restaurants and other bits to keep you busy if need be.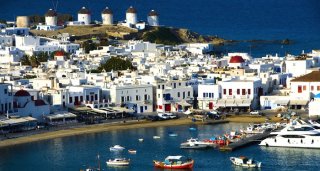 The town can also be used as a sort of base camp for those looking to explore the many exciting hiking trails of Santorini, an island formed of volcanic rock, giving it a distinctively dark look. Lastly, if you're only visiting Oia for the day, make sure you stick around until sunset, as the town's location makes it the perfect vantage point for one of nature's most spectacular shows.
Chora, Mykonos
Famed for its exotic culture, Mykonos is probably one of the most well-known locations in Greece. While the town itself is locally known as Chora, it is often the place people are referring to when they talk about Mykonos, rather than the entire island. A cosmopolitan town, Chora combines traditional Greek culture with aspects of modern-day lifestyle, which has led to it being world-famous for its legendary nightlife. Along with its vibrant atmosphere, Chora is also a simply beautiful city with stunning architecture. However, most people come for the beaches, with numerous options located just a short distance outside the town.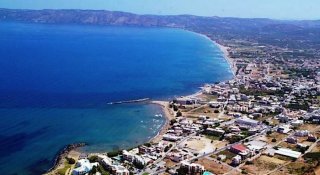 Kissamos, Crete
Crete is home to many wonders and is an island not to be missed. On its northern coast sits the town of Kissamos, a secluded place perfect for absorbing the smorgasbord of sights, sounds and smells that Crete has to offer. A short distance away from the awe-inspiring Balos Beach, the village itself has quite a few things to offer, including its own exotic beaches and its wine-making reputation. One of the quieter towns in Crete, Kissamos is a truly authentic Greek village, with traditional culture, stunning landscapes in the distance and a wide variety of archaeological history.
Rhodes Old Town, Rhodes
To stay in the old town of Rhodes is a unique and unparalleled experience, thanks to the history of this amazing location. Step back in time as you walk through the ancient streets of a town that began during the time of the ancient Greeks and was once home to the Colossus, a wonder of the ancient world. Since these times, the town has seen many movements, rulers and evolutions, but has retained its ancient feel and architecture. It is indeed one of the best preserved medieval cities in Europe, and therefore, to stay here does not simply feel like you're living in another country, but in another time.
Source: greece.greekreporter.com
RELATED VIDEO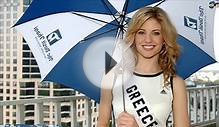 Best of Greek Songs Volume 1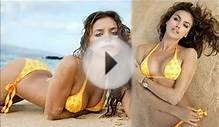 Best Greek New Dance Songs Mix 2015 NonStop~Vol14 ...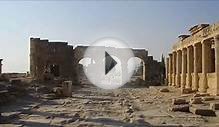 Best Ancient Cities in Turkey
Share this Post
Related posts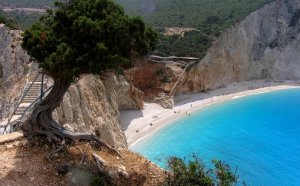 DECEMBER 06, 2023
Book with Greece specialists Aegea Adventures and you'll have a crewed, 100-foot (30-meter), two-masted schooner all to yourselves…
Read More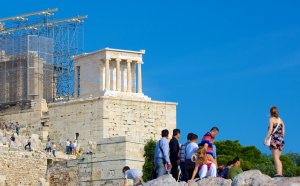 DECEMBER 06, 2023
Depart from home beginning your journey across the Atlantic, en route to the gorgeous island of Cyprus. The rumor goes that…
Read More