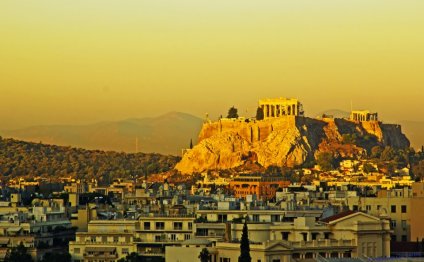 Where to visit in Greece?
Is It a Good Time to Visit Greece?
Already rocked by economic constraints and austerity measures, in 2016 Greece needs its tourists more than ever. Recent events have given rise to a dramatic increase in the numbers of economic migrants and refugees from war-torn Syria arriving by makeshift boat to the islands of Lesbos, Kos, Chios and Samos from nearby Turkey. On March 20, the EU and Turkey reached a compromise, with Turkey agreeing to take back anyone who illegally crosses into Greece after that date as part of a one-in/one-out proposal wherein Europe agrees to resettle one Syrian refugee from Turkey for each refugee sent back to Turkey. Whether this will ease the pressure on the affected Greek islands remains to be seen.
The political situation on the borders with Turkey and Macedonia is being carefully monitored by several embassies - including the U.S. State Department and U.K.
Foreign Office - and none have yet reported specific risks to overseas nationals visiting these regions. Visitors can head for Greece without fear; it is still safe to travel around this beautiful country and tourists are not targets of violence. Certainly the quirky white-washed beauty of the island towns and their pocket-sized sandy beaches has not been diminished, and the wow-factor of the great classical sights at Cape Sounion, Delphi, Olympia and Epidaurus remains intact.
Delphi makes a fascinating day trip from Athens.
Reasons to Visit Greece Now
Greek hospitality has always been second to none, and now its people are even more welcoming, so happy are they to see the tourists who help maintain their livelihoods. Go to Greece now, and you'll be supporting its people - travel and tourism make up 16.5 percent of the national GDP.
Visiting Greece in 2016 also means some incredible deals can be found as prices come down to attract more people into the country. Prices before the economic crisis were lower in Greece than most of Europe and now, despite VAT increases, the country offers its visitors even better value. And fewer tourists equals crowd-free sightseeing at the big pullers like Knossos, Olympia and Meteora.
Source: www.huffingtonpost.com
RELATED VIDEO
Invitation to visit Samos Island in Greece
A Visit to the Sanctuary of Delphi in Greece
VISIT GREECE - You In Greece (Tourism Promo) (High)
Share this Post
Related posts
DECEMBER 08, 2023
Looking up at the Acropolis in Greece, I can't help but wonder - did the gods really exist? A small part of me wishes it…
Read More
DECEMBER 08, 2023
1. The food. I love being fit as much as the next girl, but my favorite part of traveling is always trying new foods and…
Read More