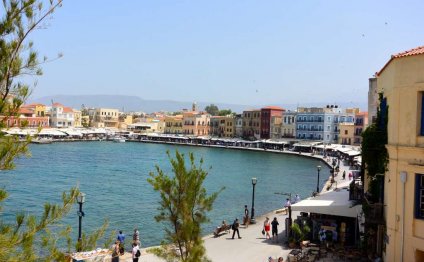 Greece areas
Greece
Greece's most popular and beautiful Island. Santorini has been voted as one of the places you must see before you die.
For such a small country, only about 10 million people, Greece has had more of an effect on western civilization than any other country or culture. Basically ancient Greece has influenced all of our lives in every aspect of it, from the buildings we live in, the literature we read, mathematics, science, even medicine, much of it goes back to this tiny country and its history.
Nowadays most people associate Greece with sandy beaches and clear blue sea, many of us visiting the islands every summer on package holiday, or island hopping. It is true that Greece has probably the best beaches in Europe with a fantastic climate, and it is worth visiting just for this. But, there is a lot more to Greece than the beaches and sea, Greece is a diverse country with each island, each region having their own identity, from the snow capped wilderness of Epirus to the barren dry islands of the Aegean.
Most visitors to Greece go to the islands or a quick stop in Athens and don't bother to visit the mainland, which is a great shame as mainland Greece has some incredible sights including some amazing beaches, which are less crowded than they are on the Greek Islands. Most of the famous archaeological sites are found on the mainland of Greece as well as some of Greece's most scenic countryside. For hiking and walking the mainland of Greece is as good as anywhere in Europe, especially places like Zagoria in Epirus, the Samaria gorge in Crete or many other places throughout north and central Greece.
Not only are the people and enviroment of Greece diverse but also the wildlife. The island of Lesbos in the north Aegean is a favourite with bird watchers as it is visited by some rare migratory birds every spring. In the Ionian Islands of Zakynthos and Kefalonia there are breeding grounds for the rare Loggerhead turtles, the same islands are also home to monk seals. Areas of north Greece still have wild brown bears and wolves, the Vikos gorge in Zagoria has plants and fauna that are unique and found only in the gorge. Some of the Aegean islands are famous for dolphins and seals that visit their waters.
A stone bridge over a mountain river in Zagoria, Epirus. Zagoria is a mountainous area of north west greece and is great for hiking and outdoor activities.
Greece has a rich history, with ancient temples, Byzantine churches, Roman towns, Venetian castles all scattered around the country, some like Mycenae, Delphi, Olympia and Knossos are some of the most important archaeological sites in the world. Corfu town on the island of Corfu in the Ionian Islands is rich in Venetian history and the town looks more like an area of Venice than a part of Greece. Athens the Greek capital is steeped in history and has plenty of sites to see like the Acropolis, it is also home to two of the world's best museums, the National archaeological Museum and the Acropolis museum.
how to start car detailing business
nationwide building society payments
a christmas princess
stylish back hand mehndi designs
how social trends affect business
worldwide adventurers the pirate shanty
coworking hotel
luxury coworking space london
rent coworking meeting spaces
what to post on facebook business page
51 worldwide games download code
how to start a business app
international hotel derby
how to make business
stylish coasters
how to write a business report example
international women's day
how to promote your business on facebook
twitter trending worldwide
coworking app
what is business asset disposal relief
stylish bathroom chairs
common sense rules what you really need to know about business
coworking liverpool street
step by step how to start a business
how to create a facebook group on a business page
bad communication skills
51 worldwide games
building society number nationwide
what is a kpi in business
how many packages did fedex express ship worldwide on the day of the uefa europa league final 2022?
stylish desk chairs
stylish laundry basket
what is internal finance in business
hub international
what does npd stand for in business
how to sell an online business
Source: www.athens-greece-guide.com
RELATED VIDEO
Chania area, Creete, Greece
Travel to Greece! Lagonisi aerial view seaside area ...
katerini party free biker harley davidson greece pieria area
Share this Post
Related posts
DECEMBER 06, 2023
Everyone recognises Greece. From it s gods, to it s ancient architecture, to it s scenic and beautiful islands. We managed…
Read More
DECEMBER 06, 2023
1 Corinth Canal The Corinth Canal lies four kilometers east of modern Corinth. The idea of building a canal through the Isthmus…
Read More