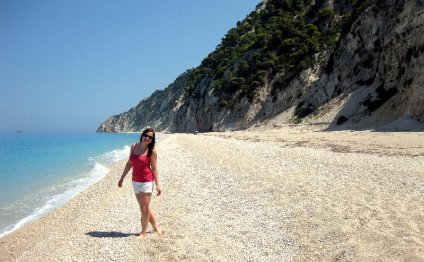 Greek Island Hopping cruises
Odysseus, also known as Ulysses, was a legendary King of Ithaca. His fate was bound up in that of the Trojan wars started by the abduction of Helen – the 'face that launched a 1, 000 ships'. Whether the stories are true Odysseus certainly had a reputation as an adventurer and he would have sailed back and forth across these beautiful Aegean waters.
How wonderful then to follow in the wake of history cruising on board the wonderful Callisto a mega yacht which still hoists canvas and graces horizons wherever she sails. This trip around the islands and coasts of Greece and Turkey is the perfect backdrop to her elegance and style.
Life on board centres on her outdoor areas including the 2 bars and the sun deck. In the evening you can relax in one of the ship's two lounges, play cards in the library, or enjoy a drink while listening to piano music. This is classic and classy sailing at its best.
There is no pool but no need for one – the swimming platform on Callist 's stern means you get to swim in pristine secluded bays when weather and anchorage conditions permit. That's how Odysseus would have wanted it.
Unravelling the wonders of the Aegean Islands and Turkey. The beautiful whitewashed islands of the Cyclades: Santorini, with her world famous sunsets best seen from Oia village. Mykonos, the queen of the Aegean and nearby Delos, Apollo's sacred island, a breath-taking open air museum and UNESCO World Heritage site. Mystical Patmos, the queen of the Dodecanese islands, with her medieval town of Chora and monastery of St. John, UNESCO World SItes. The vibrant markets of Kusadasi in Turkey and it's main lure, Ephesus, once the foremost metropolis in Asia. Each day you will discover a new port of call, a hidden cove with crystal blue waters to cool you, a glimpse of ancient history to amaze you and rich cultural diversity to intrigue you.
Average rating: 2 reviews
Thank you for you excellent services and enjoy our time on board
by Vass from Ross-shire on
The holiday was fantastic
The holiday was fantastic! The cruise was amazing! It was everything and more than I expected. The weather was great, I made a ton of friends, and I saw some amazing sights.
It really was a magical trip and I recommend it to anyone. The boat had all ages and types of people on it and we got along fabulously. Thanks for everything you guys did to get me there safely and in time for my cruise!
Source: www.seafarercruises.com
RELATED VIDEO
GREEK ISLAND CRUISE
Greek Island Hopping
Greek Island Cruises
Share this Post
Related posts
DECEMBER 06, 2023
After an early breakfast you will be collected from your hotel for your tour of Athens. See the sights from the comfort on…
Read More
DECEMBER 06, 2023
Some people spend their whole lives exploring the Greek Islands. Dramatic rocky landscapes, white sand beaches, even whiter…
Read More