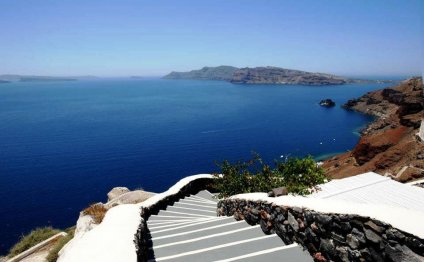 Luxury Greece Vacation
Luxury hotels, gourmet restaurants, sailing boats, together with crystal clear waters, sandy beaches and natural beauty? These 5 vacations spots in Greece have the whole package! Santorini, Mykonos, Crete, along with the lesser known Paxos island and the up and coming Athens Riviera, are both beautiful and luxurious, making them favorite destinations among Greek and foreign luxury travellers alike.
Either you prefer a cosmopolitan flair, Cycladic architecture or an even more traditional ambient, here you can find everything you are looking for to satisfy your senses and your opulent self, having the time of your life by the beach at the same time! So, are you ready for a greek luxury experience like never before?
1. Mykonos
You know it and you love it. This tiny island in the heart of beautiful Cyclades is also close to Athens, making a favorite weekend getaway for everyone who is someone in the capital of Greece. Villas overlooking the Aegean, hotels with simplistic luxury, amazing restaurants by the deep blue sea for unforgettable culinary experiences, as well as some of the best bars and clubs in the country, for colorful cocktails made with fresh ingredients, this is what most love about Mykonos. Add the golden beaches, all pretty close to each other, the azure waters, the most comfortable sunbeds you've ever sunbathed on, together with impeccable service everywhere you go, and you'll have the vacation experience of your dreams!
2. Paxos
This small, lush island next to Corfu features some of the best fish restaurants in the Mediterranean, amazing blue waters and quaint port towns, making it a sailing paradise for Italians and Greeks alike. Sailing from one beach to the other is an amazing experience on its own, while hopping from Paxos to Antipaxos, its tinier brother-island, is a must-do if you want to witness two of the most astonishing beaches of the country (even Europe). Spend your nights in Paxos in your sailboat or yacht and wake up everyday from the quiet sound of the waves, enjoying great views to cute Lakka port drenched in the beautiful colors of the summer morning!
See also:
Source: www.aluxurytravelblog.com
RELATED VIDEO
Luxury villa rentals Greece
Vacation in Greece with www.ExadasYachts.com
Luxury vacations in Greece | Elion Club | Mouzenidis Travel
Share this Post
Related posts
DECEMBER 08, 2023
Looking for a vacation that the whole family can enjoy? Talk to Antelope Travel about arranging a perfect vacation for you…
Read More
DECEMBER 08, 2023
Athens is where the age of antiquity meets the best of the modern world. All this against the backdrop of mountain and the…
Read More