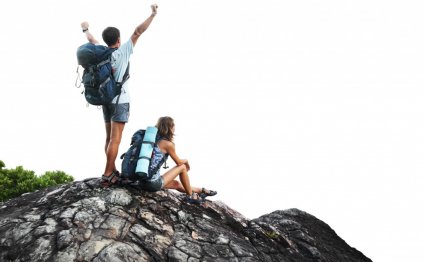 Greece popular destinations
Greece is a hugely popular holiday destination – sunny climate, check. Beautiful beaches, check. Crystal clear turquoise sea, check. Stunning scenery, check. Great food and people, double check – plus a list as long as your arm of great hotels and resorts for every budget and requirement.
However, with so many mainland regions and islands to choose from, it can actually be tricky to get your head around where in Greece to go!
The six main island groups are, the Ionian Islands to the west of the mainland, then the Saronic, Sporades, Aegean, Cyclades and Dodecanese Islands to the east and southeast (in the Aegean sea between Greece and Turkey), with Crete, the largest individual island, sitting to the south.
The mainland is split into eight regions (from north to south); Thraki, Macedonia, Epirus, Thessaly, Central Greece, Evia (technically an island but linked to mainland by a bridge), Attica, and Peloponnese (now technically an island due to a new canal but counted as mainland still).
Do note that some of Greece, as a holiday destination, does close down over the winter months, open again from around Easter until mid-October, with Rhodes stretching to late October. Athens and Crete are open fully to tourism all year round.
So where should you go?
The Mainland
We thought we'd start with the capital, and dispel a myth along the way. While Athens is best known to tourists as a sightseeing haven (with its world-famous ruins), the area has many amazing sandy beaches too. Located around the southern and the northeastern side of the Attica peninsula – this is a great place to visit, as you can split your time between the wonders of the Acropolis and Parthenon and beach time!
Pic: Vouliagmeni Beach, Athens
Probably the best known area on the mainland for incredible beach holidays, Halkididki is the bit of lands shaped like an octopus which hangs down into the Aegean sea on the map. The three tentacles, or peninsulas, have beaches which are seriously out of this world, with breathtakingly beautiful forests that turn into sandy golden beaches and turquoise waters.
Pic: The Sithonia or Longos Peninsula
The Islands
The largest of all the Greek islands, this popular beach paradise has several great resorts; Hersonissos, Chania, Agia Pelagia, Heraklion, Kokkini Hani and Anissaras to name a few.
This island is varied – aside from incredible beaches it also has its famous White Mountains, the tallest of which is where visitors can find a cave where, according to Greek mythology, Zeus was born.
Create has it all. Beautiful nature, great beaches and hotel resorts, perfect examples of Greek fishing villages, and lively party strips in some areas, should you desire – of which Malia is perhaps most well-known.
Pic: Benitses Beach
Corfu is the furthest north of the Ionian Islands, adjacent to the Greek and Albanian border. This island is quite rugged and steeped in mixed cultures, after previously being ruled by Italy, France and Britain! Beaches here range from the peaceful fine white sand and shallow waters of Ayios Ionnis, to the water sports and party atmosphere of Cavos.
If you're looking for something in between try Ipsos. Once really lively, it's now great for couples who like some bars and restaurants but not the full on party scene. Or Benitses, which was once very lively but has now returned to a traditional more sleepy fishing village, with numerous tavernas.
The Dodecanese islands are in the southeast Aegean sea, close to Turkey, and known for their ancient archaeology, medieval castle, churches and beaches. Rhodes is the largest of the group and here you can go from diving in crystal clear waters in the morning, to being a culture-vulture in the afternoon, to a buzzing nightlife after dark.
The most popular resorts include; Faliraki a resort village in the northeast of the island its great for those in pursuit of constant fun! Kalithea, is favoured by locals as it is away from the hustle and bustle and seriously picturesque. Finally, Kiotari with its white sandy beaches, luxury hotels and great local tavernas.
For a journey through civilisations gone-by don't miss Lindos and its Acropolis.
Pic: Lindos
Known by some as Zakynthos (its Greek name), Zante is the southern-most main Ionian island and is known for its beaches.
We think Zante is a fantasy island, home to one of the most incredible beaches in Europe, Navagio Beach is only accessible by boat and will blow your mind! With its seclusion, stunning beauty and cool shipwreck.
This island is great for families and couples alike, with many great resorts, including Laganas – the largest and more lively of them.
Pic: Navagio Beach
The small, scruffy port resort of Zakynthos Town is also totally worth a visit. What it lacks in glamour it makes up for in charm, with plenty to see and do and some cute beaches, including Daphni Nesting Beach, with loads of secluded coves.
7) Santorini, in the Cyclades Islands
Everyone will recognise this simply stunning place. With its bright white, cubist, mountain-side villages and its Aegean blue sea (that's where the colour got its name!) with roofs to match, for many this island is the ultimate when it comes to the views and luxury hotels.
About this magical island, Lonely Planet says, "Santorini may well have conquered a corner of your imagination before you've even set eyes on it!" and its true.
Also worth noting, Santorini is actually itslef an archipelago, made up of a small group of islands; Thíra, Thirassiá, Asproníssi, Palea and Nea Kaméni.
The beaches of Santorini are very different from others in Greece. Due to the island being volcanic, red and black pebbles carpet the beaches, backed by steep cliffs – the most famous is the Red Beach.
Pic: Red Beach
Known for its abundance of sandy beaches, it is yet another island also packed with ancient Greek and Roman ruins – so many in fact, that visitors can find themselves becoming blasé, when then walk past yet another ancient ruin on the way to the beach.
Kardamena, Kos Town and Lambi are all much-loved resorts on the island and all are great for couples or families, with their outstanding beaches. Embros Thermi, also known as Thermes or Therma is on the southeast tip of the island, and is a favourite with tourists for its thermal springs.
Source: www.travelrepublic.co.uk
RELATED VIDEO
Greece is an Exotic and Romantic Travel Destination
Hydra, a Popular Day-Trip Destination from Athens
Top 10 Most Popular Travel Destinations
Share this Post
Related posts
SEPTEMBER 29, 2023
Greece has a great variety of places where one can relax and get away from it all for an ideal vacation. Given that millions…
Read More
SEPTEMBER 29, 2023
Everyone recognises Greece. From it s gods, to it s ancient architecture, to it s scenic and beautiful islands. We managed…
Read More