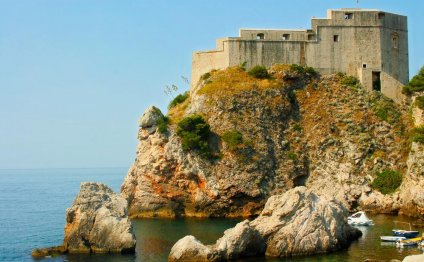 Greece and Croatia Tours
For our Croatia brochure please click HERE
Our Croatia travel brochure includes information on:
Split, Croatia
Dubrovnik, Croatia
Zadar, Croatia
Hvar, Croatia
Zagreb, Croatia
Maps of Croatia
Island Hopping
Sail Croatia information
Cruising Croatia
Croatia accommodation
Tours of Croatia
Yacht weekly hire
Croatia sailing tour
Croatia car hire
Also ask us about:
Cheap flights to Croatia
Greece to Croatia tours
How to get the most out of our brochure and your time in Mediterranean
How to read our brochure
The brochure has been divided into sections for each country showing a variety of options available to both first time as well as repeat travellers.
For each country present in the brochure the selection of product although much larger menu is available. We offer 2 or 3 nights stopovers in major cities, day tours, short an comprehensive coach tours of certain region or the whole country, car rental, hotels accommodation and yacht charter. Due to space limitations we are unable to present all possible itineraries but please do not hesitate to contact us or check our website. Whatever your taste, we can find the right choice for you.
Unique Features of our Programmes
Although we offer regular day tours and coach tours our main strength are custom made packages for independent travellers who wish to combine various type of experiences. When visiting a country it is always a challenging to choose what to select as the best way to see the country. Is it a coach tour, train and stay, car and stay or combination of many. Of course there are different requirements for family of 4 travelling throughout 3 or 4 countries, honeymooners on the 2 weeks trip or couple on their long service leave. There is no one fit all and that is why in the brochure we generally present only the sample itineraries and limited number of most popular tours. The expertise of constructing itineraries that incorporate the best value product in the correct order is the key to save time and money, as sometimes reversing the itinerary or changing order can result in huge money saving alternative despite the fact that hotels and other product used are the same.
We offer a large selection of hotels in major cities to suite all tastes and budgets. We not only compete on price but most importantly provide information about the hotels to assure that clients choose the right product for their needs and budget. Our coach tours offer regular departures, depending on country some of them are in English only but all represent great value for money. We offer variety of unique experiences which can be added to itinerary like cooking classes, bullfight in Spain, opportunity to learn how to row like a Venetian or listen to music concerts.
Must See Sites - Croatia
Dubrovnik which is the World heritage UNESCO protected Medieval City on
the southern tip of Croatia's Adriatic Coast is an absolute must. So too is the
charming port city of Split with it's impressive palace of Diocletian, the Roman
Emperor. The islands of Hvar and Korcula are amongst the most popular as
well as unique Plitvice National Park with it's spectacular waterfalls.
Best Way to see Croatia:
Those who wish to see the mainland and historical cities of Split, Dubrovnik
or Zagreb will benefit most from a coach tour or car rental. However, if you
want to explore the islands of Croatia, a cruise in a Croatian Vintage cruising
vessel or a private yacht charter are great value ways to visit some of Croatia's
enchanting islands. Following the increase demand we have introduced
selection of tours that combine mainland coach tour with island cruise. For
those who wants independent travel on the island the selection of 6 diferent
island hopping passes is also available.
Duration of Stay- Croatia
To appreciate the best of Croatia's land based sites a week would be ideal.
There is no limit to the time that you could spend visiting Croatia's islands
and Adriatic coast, but most cruises are a week long and Yacht charter is Saturday and Sunday.
bone marrow transplant success rate
breastfeeding success
bumble success stories
carpal tunnel surgery success rate
conjoined triangles of success
continuing success
coq10 fertility success
crystal for success
dress for success chicago
ek success
entrepeneur success stories
equipped for reading success
everyday success team
fistula surgery success rate
getting off lexapro success stories
great success meme
hair transplant success rate
heart transplant success rate
ivf success rates by age
jmu student success center
keno success
lpr success stories
massage envy lake success
measuring success quotes
microsoft customer success manager salary
palmers skin success
pgs normal embryo success rate
pillars of success
podcast success
pyramid of success
quotes for success woman
road to success
seven spiritual laws of success
spell success
success factor wellstar
success in french
success is not final failure is not fatal
success positive motivational quotes
success poster
success rates of ivf
success winston churchill quotes
success word
the 7 spiritual laws of success
the five rules of success
trump has created 515 businesses and only 11 of them failed. that's a 98.64% success rate.
weight loss success stories 2020
wellstar success factors
what is a customer success manager
what principles contribute to personal and professional success
why is effective communication important to career success
wishing you success
Source: www.greecemedtravel.com.au
RELATED VIDEO
D-Unity live on tour - Greece, Portugal, Croatia, Serbia ...
By Bike from Italy to Greece (CROATIA) Fahrrad tour Kroatien
Kroatien-Griechenland
Share this Post
Related posts
DECEMBER 08, 2023
Explore Greece and Turkey with our tours, and experience the treasures of antiquity, and the wonders of modern day. Think…
Read More
DECEMBER 08, 2023
Today morning after Breakfast, we will proceed for city tour where we would enjoy the fabulous tour.We will First visit…
Read More