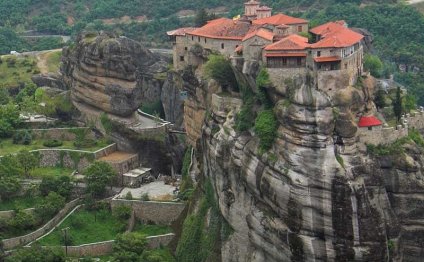 Best Tours of Greece
For those of you with limited schedules, this tour is perfect. When you are brought back to your pick-up point, you will be able to say that you have visited Rhodes and know that you have seen the most important sites. This private tour combines fabulous scenery with plenty of fascinating and historic sites.
"Best of Rhodes"
Rhodes Town, East Coast of the Island and Lindos
Half Day Private Tour
Private Tour Overview
The Old Town, the Street of the Knights, the Grand Masters Palace (for photos)
The New Town, the Old Harbor, the Historical Buildings.
The North Point of the Island – Aegean and Med Sea
The Acropolis of Rhodes, the Temple of Apollo, the Greek Stadium, and the Theatre
We drive South East to Lindos 50km / 35 miles
The Panoramic View of Lindos – Scenic
The Saint Paul's bay – Wild Nature Landscape
The Village and the Acropolis of Lindos
On the way back we drive through Faliraki, Kallithea
Back to Rhodes Town or to your place
Duration: 4:30 hours
Extensions: You can add more Attractions / Lunch Time / Beach Time
Suggested time for this tour: All the year round
Private Tour Description: "Best of Rhodes"
From your selected point, you'll be driven to the Old town – Medieval City (World Heritage Site), you'll pass through one of the gateways and by the Agora and the Collachium, where the Knights of St. John of Jerusalem lived and worked, building a stronghold of Christendom in the Eastern Mediterranean. Remaining remarkably intact, the Old Town is home to the churches, marble coats of arms of the Knights, cannon balls, the inns of the Knights, and most impressive the restored Palace of the Grand Masters (Stop Photos).
Then past the imposing buildings of the New town, in neo-colonial and Italianate style, which lend grandeur to this part of the present-day town. You continue to the entrance of the old harbor, atop tall columns, stand the two bronze deer - characteristic landmarks of the island. Here, according to tradition, was the place where the famous Colossus of Rhodes, one of the seven wonders of the ancient world, once stood (Stop Visit Photos).
Near to the harbour is the Church of the Annunciation that houses amazing gothic wall paintings by Fotis Kontoglou and impressive chandeliers. Today it is the town's cathedral (Stop Visit Photos)
Source: www.rhodesprivatetours.com
RELATED VIDEO
Offroad Unlimited - 4x4 adventure tours in Greece ...
Some of the best beaches in Greece. LOLI TOURS Albania ...
Halkidiki Region Tourism: Best of Halkidiki Region, Greece ...
Share this Post
Related posts
DECEMBER 06, 2023
Probably one of Greece's most famous culinary triumphs these vine leaves stuffed with rice, pine nuts and herbs are usually…
Read More
DECEMBER 06, 2023
The Greek Islands are a collection of over 2, islands, only a small percentage of which is inhabited. The Greek Islands…
Read More