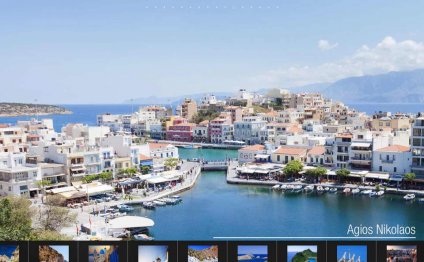 Greek islands Travel Guide
So many islands, so few vacation days. You're ready for the Greek Islands, but where do you go? Here's the lowdown on the main island groups of the Aegean, and our favorites within them.
CYCLADES ISLANDS (Greek name Kiklades)
They're closest to Athens, easiest to get to, and best known. "Cyclades" means circle, in this case the ring of islands around Delos, birthplace of Apollo and Artemis. Fathom favorites include:
Amorgos
Super unknown, this is the island where Luc Besson filmed Big Blue. Cue the dramatic volcanic landscapes. A stroll down Chora's main street fuels your evening plans, so toss on a caftan and promenade like Jane Birkin and Serge Gainsbourg. For real holiday makers, hippies, and honeymooners.
Mykonos
Party time. Ladies, channel your inner Tinker Bell and head to Never-Never Land. Despite appearances, the boys here do not all sway one way. And nightlife goes well through the next morning. The crowd: Athens weekenders, jet-setters, and club kids (and those who wish they still were).
Read more on Fathom: My Summer in Mykonos
Santorini
It's known as Thera in Greek. And it's a honeymoon-heavy destination. You feel a little like you're on an ark. But the jaw-dropping sunsets make it worth a two-night tryst. The crowd: tourists and love birds.
Delos
History lives. The birthplace of Apollo and Artemis, this tiny island at the epicenter of the Cyclades is arguably Greece's most important mythological and archeological spot and Europe's largest archaeological park. A UNESCO World Heritage site, no one lives here except archaeologists and the caretakers. It opens at 8 a.m. and closes at 3 p.m.; half-day tours leave from Mykonos.
Paros and Antiparos
Hip and trendy, Paros draws young party crowds, celebrities, and wannabes from all over the world. Amazing beaches and supreme day and nightlife. Catch the 20-minute ferry to nearby Antiparos for the hippie/alternative/artistic side surrounded by virgin scenery.
DODECANESE ISLANDS (Dodekanissa)
Southeast of the Cyclades and close to Turkey. Named for the twelve ("dodeka" in Greek) largest islands, the chain is full of Byzantine, medieval, and Italian influences. Rhodes and Kos are the most popular islands, but of course we love the lesser-knowns.
Patmos
Movie-set scenery. Relatively new to the scene, with gorgeous topography, blue-blue waters, and an intriguing, if low-key, nightlife. The crowd: Jetsetters and intellectuals. It was voted one of the most idyllic holiday destinations by Forbes, UNESCO, and Conde Nast Traveler.
Leros
Thanks to its dark past (it was home to Greece's largest institution for the mentally deranged), Leros has become a tranquil undiscovered paradise with secluded beaches, family taverns, and real Greek lifestyle, attracting yachties and seekers of a quieter style of luxury.
ARGOSARONIC ISLANDS
The six-island chain is named for the Argonic and Saronic Gulfs just south of Athens, which puts them within easy day-trip distance from the capital.
Aegina
The closest island to Athens famous for its pistachios primarily draws Athenians and locals. Very few foreigners; lots of vivid local color and people traffic all year round. It's a great weekend escape or day cruise from Athens (less than an hour via speedboat). The temple of Afaia Athina is one of the best preserved of the classical period (5th century B.C.) in the world, the small harbor is dotted with neoclassical mansions, and the fish market and the taverns around it are excellent.
Agistri
When approaching, you will be amazed by the look of it: lush pine forests everywhere, reminiscent of a Pacific Ocean atoll in the Mediterranean. Free campers and young party groups mix with local families and Britons who bought land and stayed forever. You're close to Athens but feel like you're on a stranded Aegean isle.
Hydra
Super romantic. And old-fashioned: no cars, just cobblestones and donkeys. Draws a global art crowd. Great hotels, restaurants, and bars. A classy choice.
Read more on Fathom: Little Hydra in New York
Poros
Good for a quick dip. No need to overnight, just swing into Russian Bay for a swim, which has the leftover remnants of a former navy station.
EASTERN AEGEAN ISLANDS
The thirteen islands off the Turkish coast are remote, spread out, and a little rugged. As usual around this sea, history and mythology abound: Sappho came from Lesbos; Pythagoras from Samos; Icarus and Deadalus from Ikaria; and the Winged Venus from Samothrace.
Samos
It's a big island with great beaches and a great boardwalk for lunch and dinner. You could just stop by the waterfront for meze and ouzo, but it's better to stay a few days to explore it properly — from caves and high mountain hikes to waterfalls and isolated mountain villages to completely secluded beaches of pure white sand and beautiful bay towns and fishing villages. On-island universities guarantee that young crowds are always present. Very good wines, and quite possibly the best olive oil, honey, and ouzo you can find in Greece.
Ikaria
Breathtaking landscapes combining mountainous regions with dramatic beaches. A very slow lifestyle that attracts a hippie and low-key crowd. The local festivals — especially in August — promise fantastic free food and endless amounts of alcohol. According to recent research, the inhabitants of Ikaria have the longest lifespan in the world, along with Tibetan monks.
Lesbos
Mellow and lovely, great for a few days of rocky beaches and sunsets. Head for Molivos.
Read more on Fathom: First Impressions: Lesbos
SPORADES ISLANDS
Densely forested and prized for their nature, only four of the 24 northwest Aegean islands are inhabited. Known as the fjords of the Aegean, the islands are very close to one another, and it's easy to hop around them by catching the local ferries that operate a busy schedule during high season. Emerald forests, crystal clear waters, plenty of accommodations. An ecological paradise, the Sporades are a natural habitat for a large number of endangered species like sea turtles, seals, and birds. They're pretty off the tourist path, though they gained fame after Mamma Mia! was shot there.
Skiathos
The most touristy and noisy of all the Sporades. Some people love her; but many would rather go to any of the others — Alonnisos, Skopelos and Skyros — for the same ambience without the hustle and bustle.
CRETE
By far the largest Greek island and the southernmost one on this list, Crete could be its own country, given its rich history and culture. The Byzantines, the Romans, the Venetians, the Minoans — everyone came through here. Zeus was allegedly born here. The Samaria Gorge is breathtaking.
Read more on Fathom: A Girl and Her Greek Island
HOW TO GET THERE
Ferries leave from the three ports in Athens: Piraeus, Rafina, and Lavrio.
For schedules, check OpenSeas.
Blue Star Ferries is a particularly reliable and a local favorite.
LOCAL COLOR/BEST BLOGS
Greek Islands - a charming personal overview from Panagiotis, a native Greek
Greek Islands on Visit Greece - from the Greek Tourist Board
Andria is a publicist, writer, accessories designer, and self-proclaimed Wanderlista who defines her life by embracing travel through culture and style, indulging her penchant for far-away cultures and evocative experiences which along the way inspire her own creations. She travels for the friendships that reveal every culture's best-kept secrets.
Source: fathomaway.com
RELATED VIDEO
Travel Guide Greek Islands
Αμοργός Amorgos Greek Islands Travel Tour Guide
Greek Islands Vacation Travel Video Guide • Great ...
Share this Post
Related posts
DECEMBER 08, 2023
There is good news and bad news about the Greek ferry system and finding schedules to the islands. The good news is that…
Read More
DECEMBER 08, 2023
We are frequently asked if the Greek islands are worth to visit in winter time, which practically means from November to…
Read More