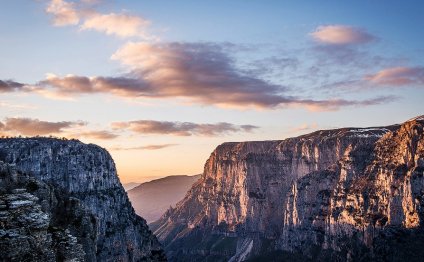 Greece where to visit
1. The food. I love being fit as much as the next girl, but my favorite part of traveling is always trying new foods and pastries, and Greece is the best place to try new foods. Greece is great for carnivores and vegans alike, as the local diets are abundant in fresh seafood, vegetables, grains, beans and legumes, and of course, meats (mostly lamb, goat, or pork). What should you make sure to eat while you're there? Fresh-caught seafood, a REAL gyro (pronounced, yee-row) with tzatziki, roasted lamb with potatoes, and various goat cheeses and wine. While you're there, you can't miss the fresh produce stands. Pick up some figs, grapes, watermelon, and pomegranates (depending on the season). The fruit in Greece is so much sweeter and riper than it is here in the US. My favorite part of Greek cuisine, though, is dessert! Pair a hot Greek coffee (similar to espresso) or an iced Frappé with a baklava, kataïfi, or a "pasta" (no, not macaroni, but the best cake you'll ever have in your life). Most importantly, never say no to a Greek offering you food! It is considered rude to do so, especially if it is something homemade.
2. The nightlife. Greeks love to celebrate life, and that is evident in their nightlife culture. If you're in Athens, you should definitely go to the "bouzoukia" (pronounced boo-zoo-kia), which are basically large concert halls where famous artists gather to perform. Dress your best and expect to be dancing on tables until the wee hours of the morning. If you're on the islands, you'll never be far from a beach bar or nightclub where you can dance to some European jams, dance all night, and top it off with a sunrise dip in the Mediterranean.
3. The beaches! Greek beaches consistently place in the top ten for best European beaches and best beaches overall, and for good merit. Each island has its own unique characteristics, so I encourage you to visit as many as you can. Some have crystal blue waters, while others are more turquoise in color. You might come across a beach with soft billowy sand, yet another with be covered in small pebbles or even seashells. My best advice? Don't be afraid to venture off on your own away from the major tourist spots. If you can, ask a local about their favorite beaches as they tend to be more secluded and less commercial. Make sure you bring an underwater camera with you to capture your experiences! The weather is perfect for beach outings from May through October.
4. The views. Greece is amazing because you can see rugged mountains, olive groves, tranquil beaches, and rolling hills of white houses all in the same landscape. This is why so many bloggers and fashion designers use the Greek islands as their backdrop. There is so much diversity that spans from ancient yet cosmopolitan cities (Athens, Thessaloniki, Heraklion) to agricultural plains full of olive and fig trees, to beachy islands where the houses are all painted white and are set against the backdrop of the bright blue sea. Greece is the photography lover's dream destination.
5. The history. Greek history is ancient and there are so many artifacts and edifices that have survived thousands of years of war, turmoil, and the sheer test of time. In fact, while subways were being constructed before the Olympic Games, workers found so many ancient artifacts that they decided to frame them inside the subway walls. You can literally check out ancient pottery and coins while you wait for the subway. Where else do you see that but Greece?
6. The language. Greek is a very difficult language to learn, but it is, in my opinion, the most beautiful and complex language in the world (and not just because I speak it). You use Greek every day, you just don't know it. About one third of all English words stem from the Greek language. The New Testament was also written in Greek. It is such a descriptive and unique language and everyone should be exposed to it for an extended period of time in their lives. It will confuse you and frustrate you, but your brain will be better for it.
Source: www.thecollegetourist.com
RELATED VIDEO
Greece Visit
Visit to Thessaloniki,Greece
Visit Greece
Share this Post
Related posts
DECEMBER 08, 2023
Looking up at the Acropolis in Greece, I can't help but wonder - did the gods really exist? A small part of me wishes it…
Read More
DECEMBER 08, 2023
The New Year incites each of us to think about and plan new travel experiences or even relive, past, joyful ones. With diversity…
Read More