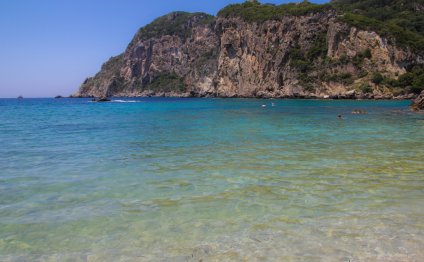 Best way to Travel Greek islands
There is good news and bad news about the Greek ferry system and finding schedules to the islands. The good news is that the boats are improving. They are faster, cleaner and more comfortable. The bad news is they cost more to run so ticket prices are higher and finding reliable schedules months in advance can still be a problem.
As you may or may not have heard, a few years ago Minoan Lines bought just about every ferry company in the Cyclades with all the money they made off the Greek stock market. Then as you may have heard the stock market crashed leaving everyone scrambling and many in debt. Right about that time the older ferries reached their age limit for service and had to be retired but now this old-ferry-rich but cash-poor company had no money to replace them. Of course it did not help when one of the ferries sunk and the owner of the company jumped out the window but in a country where a ferry owner can shoot another ferry owner, go to jail for a couple years and then get out and start a new ferry company, this is relatively normal. In the meantime the big beautiful highspeeds bought by NEL, of which they were so proud (people in small boats hate them because of the waves they create) had been repossessed by the bank. So the two aging ferries Mytilini and Theofilos (this boat needs to be retired) were pretty much carrying the company. But help was on the way. NEL was sold to another company, their highspeeds began running again and they even bought the old inter-island ferries that connect the Cyclades doing a different route every week, known as the 'agonia' routes (which mean just they way they sound: long, slow and torturous but sometimes the only way to get to a neighboring island without going back to Pireaus). Minoan changed their name and are now Hellenic Seaways and seem to be doing quite well as are Blue Star with their modern fleet of ships.
So what is the current state of the Greek ferries? Actually its pretty good considering. Lots of new fast boats joining the fleet and old ones finally being retired or sold to some far away country that does not have the same standards and laws about how long a ship can remain in service, replacing them when they finally sink. The Blue Star Lines, NEL and Hellenic Seaways have gobbled up the lucrative (popular) routes and the other companies with their older ships have settled for the dregs and are making a go of it. There are a few boats that have reached the end of their careers and look like it but for the most part the ferry experience is a pretty good one. The new boats are not only bigger and faster but cancellations are less frequent since no ferry company wants to lose money by keeping a boat from sailing. So cancellations can only happen when the Greek Port Authority believes it is too dangerous to sail, (rare in the summer but it happens) or if a ship breaks down.
If you are planning to go to several islands you may want to consider going to those with regular connections to each other. What does that mean exactly? Well look at the schedules (like in the Athens News) and notice which islands a particular ferry goes to. Generally those are the islands you will have no trouble finding service between. For example if you go to Mykonos you will find it easy to go to Syros and Tinos. Santorini has daily connections to Paros and Naxos. In the summer there is a daily boat between Santorini and Crete. Sifnos has daily boats to Milos, Serifos Rhodes is connected daily to Patmos, Leros, Kalymnos and Kos. Lesvos has daily ferries to and from Chios. And my little island of Kea has no daily connections to anywhere except Lavrion. If you have a week to spend on the islands pick the one you like best and take day trips around the island and to nearby islands or visit an island on your way back. In my opinion 'island hopping' is over-rated. You may have a richer experience by getting to know one island in depth, than bouncing around from one port to the next.
Ferry Schedules on the Internet
How accurate are the schedules you find on the net? A few years ago the Minoan office did not even know they had a Flying Cat going to Paros until a customer called Dolphin Hellas Travel to report that he was standing in front of one that was leaving in 10 minutes. When Dolphin called Minoan to ask about it, they insisted there...
Source: www.greecetravel.com
RELATED VIDEO
Crete, Greek Islands - Best Travel Destination
The Best Way to Enjoy the Greek Islands
RomeTravelBrochure
Share this Post
Related posts
DECEMBER 06, 2023
The Greek islands are an incredibly popular tourist destination, with millions of Greek mainland residents and international…
Read More
DECEMBER 06, 2023
So many islands, so few vacation days. You re ready for the Greek Islands, but where do you go? Here s the lowdown on the…
Read More