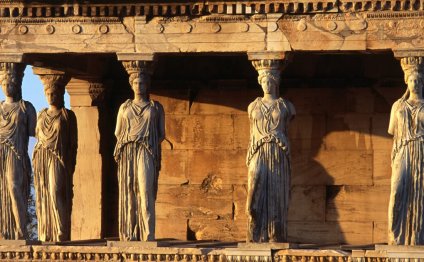 Best Greek islands in October
We are frequently asked if the Greek islands are worth to visit in winter time, which practically means from November to March for Greece. Although over the last years there is a large effort from official authorities and private companies to expand the tourist period in Greece, officially lasting from April through October, this has encouraging yet limited results up to now.
Except from Santorini island, which has managed to expand cruise ships arrivals from March to November, the rest of the Greek islands remain pretty closed during the winter season. Here is all the truth about Greek islands in winter and why you should or should not pay a visit that time of the year.
Hotels and taverns close down
From early October to early April, the Greek islands close down for tourism. Only permanent inhabitants are left to spend winter in solitude. Hotels, taverns, souvenir shops and travel agencies close, especially in small islands. Some large islands, like Corfu, Rhodes and Crete, are relatively lively even in winter, but the majority of the islands are small and therefore have few residents during off season.
Less ferry schedules
As the Greek islands in winter are sparsely populated, the Greek ferry schedules are getting fewer from October to April. There are not so frequent routes and convenient connections. Some rare lines even do not operate in winter, as passengers are few.
Cold and wet
It rarely snows in the Greek islands and generally in southern Greece. However, it is usually cold in winter, especially in January and February, when temperature can reach 0-5oC. In south Greek islands, like Crete or Rhodes, the temperature is warmer (about 10oC in average) and rains are few, but in Ionian islands, such as Corfu, it is raining a lot in winter.
Moreover, the Cyclades islands, in the centre of the Aegean Sea, are frequently affected by northern winds that can be very strong in winter. Such strong winds sometimes even result in ferry or plane cancellations from the islands.
So, is there anything to do in Greek islands in winter?
To sum up, visiting the Greek islands in winter is mostly a task for independent travelers. There will be no tours on the islands and very few hotels will be open, mostly hotels located in central spots. The majority of tourist businesses will have closed down and ferries to go there will be fewer. Surely you will not be swimming in the sea as the weather will be cold.
So, what is left to do in the Greek islands in winter? As simple as it may sound, what you can do is actually enjoy laid back and authentic lifestyle. Life in the Greek islands in winter has nothing in common with winter life in large cities around the world. It has something very different and very special. Visitors can enjoy long, calm days of talking with the locals and hiking across beautiful nature.
Some islands, like Kea, Ikaria and Kefalonia, even have agrotourism units where visitors can engage in agricultural activities, such as jam making, gathering the olives, wine pressing, and more.
Which islands to visit off season?
Our suggestion is to visit large or medium-size Greek islands in winter. Crete, Rhodes and Corfu would be nice choices as they have few hotels, restaurants and tourist businesses that work all year round. Ferry and plane connection from Athens to these islands is daily and very convenient.
development side
eko meaning nigerian
all in vacation
private banking
developmental theory of aging
applied developmental psychology jobs
startup local
we're on vacation
city with 100 million
startup house
fintech fair
city as
motion 15's
vacation only
startup in
entrepreneurship skills
real estate developer
city i'm in
startup course
a development
levchin
atlanta fintech
motor 1 2
i m on vacation
venture capitalist
financial technology firms
developed synonym resume
god of development
british businessman
motion point
the new development
lynq fintech competitors
what to do in my city
verifone
cities skylines nintendo switch
7 development
startup local
startup net
st vacation
now in development
fintech pdf
data motor
cities in eastern tennessee
fintech uk
future development
top motor
city best
good entrepreneurs
startup business ideas for college students
two city
sound startup
types of motivation in educational psychology
startup post
inc 500 article
long hours
cheap vacations
startup post
startup grind redwood city
mba fintech
top retail banking fintechs by market share
startup team
motivation synonym
people who are entrepreneurs
on motor
startup company
startup china
motion work
big vacation
cities in san francisco county california
cheap vacations for couples in the us
development efforts
quote busy building the new
15 motor
how many sq miles is new york
lagos nigeria crime
16 motor
cities in northwest ga
big development
vacation air
cities in alaska
cities in india
motion 20
lagos.com
startup network
development information
what is my city
pattern of growth infant grasp
motor do
lagos jewelry nordstrom
log startup
bar startup
startup software company ideas
the development of people
lagos zip code
entrepreneurship meaning
developmental milestones 4 months
food entrepreneurs
ma in development
at home vacation
as motor
business person
tech companies in houston
startup programs windows 7 control panel
entrepreneurs year
100 famous quotes
entrepreneurs business
him city
business motion
nearest state to denver colorado
what is finance-related mobile technology
where vacation
2nd chapter in life memes
startup club
how i did a startup
development york
who is a developmental pediatrician
startup meaning in urdu
best fintech
startup.com movie
vacations to go resorts
development dimensions international
development of information
entrepreneur music
startup force
is paypal fintech
a 1 vacation
motor de
miami fintech
top pinterest inspirational quotes
development through the lifespan 6th edition
weekend getaways for couples east coast
in city
american advertising executive
developmental behavioral pediatrics einstein
inspiration from
file motion
startup how to
watch startup
how to stay inspired as an artist
place vacation
data startup
wsj fintech
lagos jewelry
was on vacation
girl entrepreneurs
video for startup
motor and
men development
vacations by rail switzerland
law development
people and development
development time
team vacation
motor in
business development in it
tech vs fintech
fishing trips
what city am i an
story entrepreneur
vacation care
motion 24
where development
educator
startup code
app entrepreneurs
fintech analytics
new motion
venture capital firms
financial entrepreneurs
startup business credit cards bad credit
people vacation
cities in spain
startup open
market development
psychology of early childhood development
one development
towns in colorado map
famous quotes about doing what we don't have to do
global entrepreneurs
Source: www.greeka.com
RELATED VIDEO
Best Greek Island Dancing Music
Santorini HD The best Island in Greece
GREEK BLUE HERSONISSOS 15 APRIL 2015 THE BEST ISLANDS IN ...
Share this Post
Related posts
DECEMBER 08, 2023
If you are having your honeymoon in autumn or winter, naturally you go to Paris. If you are having your honeymoon in spring…
Read More
DECEMBER 08, 2023
Considered one of the sunniest destinations in all of Europe, Samos is where you will discover stunning pebble beaches and…
Read More