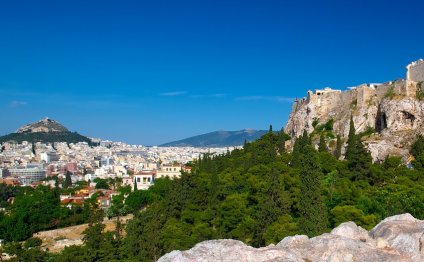 Cheap Holiday to Athens
Undoubtedly Athens' most recognisable landmark, the Acropolis is an enormous Golden Age complex that was built in the 5th century BC and is now on the coveted UNESCO World Heritage Site list. Since the 1970s, the site has been carefully restored thanks to funding provided by the The Acropolis Restoration Project, and contains more than twenty archaeological sites, from the Temple of Athena Nike to the open-air Theatre of Dionysus.
For centuries, the Acropolis was the main sanctuary of the city, and was an important venue for major celebrations during the Ancient Greek Empire. The site, which was converted into a Christian place of worship by the 6th century, suffered extensive damage during a late-17th-century siege by the Venetians, although it was reclaimed by the Greeks after the Greek War of Independence in the early-19th century.
National Archaeological Museum of Athens
Founded in 1829, just seven years after Greek independence, the National Archaeological Museum of Athens showcases thousands of artefacts related to Ancient and prehistoric Greece, and is now housed in a magnificent Neoclassical building. See artefacts dating all the way back to the Neolithic period, observe ancient sculptures and metallurgy, and visit the Egyptian Collection and witness other fascinating items from one of the other formidable ancient empires.
The Panathenaic Stadium
The venue of the first modern version of the Olympic Games in 1896, the Panathenaic Stadium was built with marble and still holds numerous athletic events throughout the year. The stadium was also one of the venues for the 2004 Olympic Games, and can accommodate up to 45, 000 spectators, although it was originally capable of seating 80, 000 people.
The Ancient Agora of Athens
Founded in the 6th century BC, the Ancient Agora of Athens was a popular gathering space, often used for religious and political events, as well as legal discussions. The site is still home to the ruins of the Temple of Ares, the Odeon of Agrippa, and the former supreme court Heliaia, although it was not excavated until the early-20th century.
Eating out in Athens
Enjoy some delicious authentic Greek dishes at Arsenis Taverna Iseris or Eleas Gi, or head to Karamanlidika for other delightful local, Mediterranean or Middle Eastern recipes. For some terrific contemporary dishes, try Funky Gourmet, or visit Bock Beer Restaurant for mouthwatering Greek- and European-themed food.
Source: www.lastminute.com
RELATED VIDEO
Travel Guide to Athens, Greece
Vlog #1: Holiday to Greece
easyJet.com | Cheap flights to Belfast BFS for £10.49 or less
Share this Post
Related posts
DECEMBER 08, 2023
I stayed at Plaka Hotel for four nights this week. I stayed in Room 610, facing the Acropolis, which is a very narrow end…
Read More
DECEMBER 08, 2023
Best Holiday Tours Travel is the Best Travel Agency , Holidays
Read More