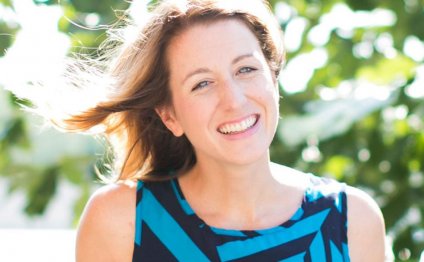 Athens Travel Agents
About Travel Agencies in Greece
I have probably written it thousands of times on my websites and in e-mails that the best way to book your holiday in Greece is through a reliable Greek travel agency. The main reason is because of the islands and the ferry connections which makes coordinating itineraries a difficult job for people who don't know the system. People have e-mailed me after booking their hotels because they could not find the ferries to get them to the hotels they had booked. Even with ferry schedules now on the internet there are problems. The schedules can be changed at any time, boats can be canceled due to weather, mechanical failure, strikes or at the whim of a ferry company (for example if the boat is not 3/4 full they lose money so they cancel the trip by saying the boat is broken.) A Greek travel agency can change your arrangements without a penalty and will make sure your trip goes smoothly. This is particularly useful in the event of a strike since these are not spontaneous uprisings but scheduled in advance which an agent in Greece will know about and you may not. For those who want to book on your own I have given you that option through Booking.com's Greece pages where you can find thousands of hotels with descriptions and photos, searchable by category and location. For those who want to take my advice and use a Greek travel agency continue reading and this page will introduce you to who I believe are the best agencoes in Greece and will help you choose one...
In my opinion there are two kinds of travel agencies in Greece. (There are probably more but for the sake of keeping this page simple let's say there are two). The first type is the kind that believes travelers to Greece are a never ending fountain of humanity. Their attitude is to get as many bookings as they can and work and move on to the next person.The second type has a little more vision.
They realize that Greece is a big, beautiful, multi-faceted place for such a small country and if you take the time to work with clients individually and they have the best vacation of their lives then they will tell all their friends and probably come back again themselves, hopefully again and again and again. For obvious reasons I like to recommend type 2 and in my opinion these are the best...
Fantasy Travel
Don't take my word for it. Read what Fantasy Travel's clients have written at
Dolphin Hellas Travel
Kosta
"The problem is a little more complicated. I can't use my connections to get you on the flight to Hydra because Hydra does not have an airport."
Uli
"To expect to find ferry connections between Mykonos, Santorini, Crete, Rhodes and Lesvos in 5 days may be a little.how shall I put this?...optimistic .
Aliki
"Don't you dare put my picture on the internet"
I have found Dolphin Hellas Travel Agency in Athens to be one of the most responsible and reliable in Greece. They are one of the oldest agencies in Greece and go out of their way to make sure their clients have a problem-free holiday. They realize that to be successful you have to have return customers while other agencies believe there is an inexhaustible supply of tourists and just push you through the system which is in great need of repair. They can book hotels, cruises, tours, transfers to and from the airport, hotels, ferries and cruises hips in Greece and all the Greek islands. All the agents at Dolphin Hellas speak impeccable English and are adept at helping you with your travel plans. They also speak French, German and Italian. If you visit your website you will find a large number of tours, cruises, island hopping combinations and one you contact they you will find a willingness to assist you in making your vacation in Greece the best vacation in your life. In fact they take pride in the number of clients who after they visited Greece with the help of Kostas, Uli, Aliki and crew, came back the following summer.
through their
Don't take my word for it. Read what their clients have written at
Aegean Thesaurus Travel
Though they are not located in Athens but on the island of Sifnos, Aegean Thesaurus deserves to be listed with these other agencies because they are able to provide all the same services and they are an excellent agency. Started by Apostolis Dimopoulos, a second generation travel agent, the agency has gathered more and more praise from their customers for providing first rate service at low prices. Apostolis who is a graduate of the American School of Athens, majored in philosophy at University. Later he became a bicycle messenger in NYC and is credited as being the one who introduced small motorbikes (like the ones you see in Greece) to the business. When he returned to Greece he started his travel agency but did not want to have to deal with the craziness and high rents of Athens and chose the island of Sifnos, being one of the first agencies in Greece to realize that technology was going to make location of travel agencies irrelevant. You can read client reviews or contact them through the Aegean Thesaurus Website. For those who have a good idea of what they would like to do try their Create-an-itinerary form
Travel for Disabled
Specializing in tours for the disabled with a fleet of accessable vehicles. They also know which hotels are wheelchair friendly in Athens and the islands and are the best agency to use if you or someone in your group is in need of assistance. They are the first and only Greek tour operating company that specializes in tailor-made itineraries for the physically challenged. They can fulfill all of your travel requirements by providing you with transportation, hotel booking and guides to escort you around historic sites and attractions in Greece and Europe. They can also provide you with business/conference facilities, or if you prefer, arrange a custom-made itinerary to suit you, featuring any of the above choices.They have over 20 years of experience in the traveling business and guarantee the best service for you. See Christianakis Travel
Source: www.athensguide.com
RELATED VIDEO
Greece Travel Advisories
Athens
Share this Post
Related posts
DECEMBER 06, 2023
Athens, Greece has some of the largest collection of Greek ruins and artifacts and is the primary stop for people visiting…
Read More
DECEMBER 06, 2023
Plopping down onto the bed in my Athens hotel room, I burst into tears and announced that I wanted to turn right around and…
Read More