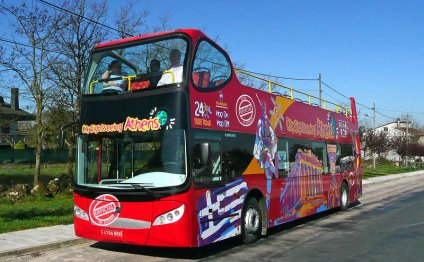 Sightseeing in Athens Greece
The Acropolis (Akropolis) means "city on a hill" and dates from the 5th century BC. Dominated by its main temple, the Parthenon, the Acropolis can be seen from all around the city of Athens. In 510 BC, the Delphic Oracle told Pericles that this hill should be a place to worship the gods, so he set about an ambitious building project which took half a century and employed both Athenians and foreigners. It reflects the wealth and power of Greece at the height of its cultural and influence.Notable structures within the Acropolis include the Temple of Athena Nike, the earliest fully Ionic temple on the site, built between 427 and 424 BC.
Even now, the Classical architecture of the temples influences the building styles of our modern cities. But the thick pollution of Athens has taken its toll on the gleaming white marble of which the temples are made, as have souvenir-hunters, including the British Government, which still has the famous Elgin Marbles (a frieze from the Parthenon) in the British Museum. These days, the area is heavily protected, undergoing restoration, and is a UNESCO World Heritage site.
Source: www.viator.com
RELATED VIDEO
Greece Athens sightseeing around the city
Athens from the air / Helicopter Sightseeing flights in Greece
Share this Post
Related posts
DECEMBER 06, 2023
1 Corinth Canal The Corinth Canal lies four kilometers east of modern Corinth. The idea of building a canal through the Isthmus…
Read More
DECEMBER 06, 2023
Welcome back to our 'Best Kept Secrets' blog series. Last week we ran through . This week we'll give you the lowdown on what…
Read More