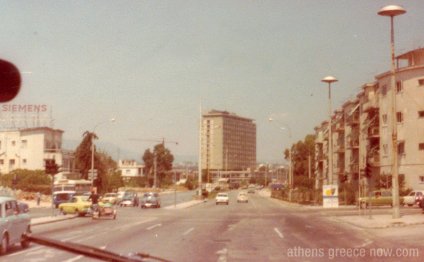 Downtown Athens Greece
Migrants are arriving at the port of Piraeus, Greece, on a nearly daily basis. On Thursday morning, another 200 Syrian migrants and refugees traveled from Greek islands' detention centers to Piraeus and later moved to Omonoia Square in downtown Athens.
Most of them do not have any money and are forced to remain in Omonoia Square. "We have no choice. We can only sleep here at the square, because we have no money, " said a Syrian migrant. Most of them are forced to sleep on the hard floor, while many mothers are struggling to find food for their children.
Some of them decided to set a tent, cramming inside to find shelter and sleep for the night.
Over the past few months, Greece has received a large number of migrants and refugees, most of whom cross the borders illegally, paying from 3, 000 to 10, 000 euros to smugglers. They usually cross through the Turkish coast and arrive on the Greek islands of Rhodes and Lesvos.
Walking Dead actor helps rescue migrants and refugees in Lesvos
British actor David Morrissey, known for his role as the Governor in "The Walking Dead, " arrived in Lesvos a few days ago with the United Nations Refugee Agency (UNHCR) in order to help with the situation that has gotten out of hand since the beginning of the year.
Greek authorities were prepared for an increased flow of migrants due to conflicts in the Middle East. But nothing could have prepared them for what was to come. It is estimated that more than 78, 000 migrants crossed the Greek borders during the first months of 2015.
The UNHCR has organized numerous rescue operations and aid missions to offer some relief to the country but also the people who left their homes and paid large amounts of money in order to arrive to Europe.
According to the Daily Mail, Morrissey participated in a rescue mission. The actor noted that the first thing he saw when he boarded the rescue boat was a dot on the radar. "Then you start to see faces. Then, you start to hear them calling for help over the sounds of the boat. The women are deeply traumatized, holding onto their children."
As soon as they arrive on the island, the migrants are sent to detention centers, awaiting for official papers that will give them a chance to travel to Athens, but the process is time-consuming and the large amount of paperwork is not helping the situation.
"The generosity and support are definitely there. The coast guards are doing their best in a terrible situation. It is my opinion that the Greeks cannot cope. The problem is just mounting on a daily basis. On one side, you see refugees queuing for registration; on the other side, you see Greeks queuing at cash points for their 60 euros a day. It is a perfect storm, " said the actor.
Source: greece.greekreporter.com
RELATED VIDEO
Reclaiming Public Space in downtown Athens, Greece
Fight and stones for Ring of Tavrea downtown Athens Greece
O&B Athens Boutique Hotel - downtown Athens Greece.wmv
Share this Post
Related posts
DECEMBER 06, 2023
Welcoming almost 19 million tourists each year, Greece is a haven for travellers seeking everything from history and culture…
Read More
DECEMBER 06, 2023
Birthplace of philosophy, democracy and drama, the city of Athens is not only an open-air museum of world-class cultural…
Read More