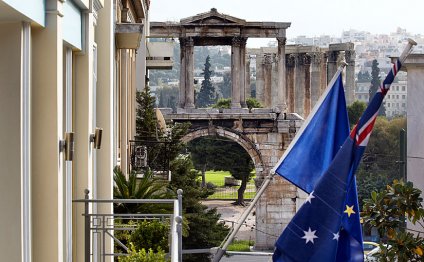 Best places to Stay in Athens, Greece
My wife & I stayed at the Ava Hotel & Suites in early May 2011 for 5 nights. On arrival the staff made us feel very welcome. Having unpacked our bags we were invited down to the lobby where we were given maps and a good description of the local area and sights.
We had booked a Regular Suite and were not disappointed. It was spacious, very clean and had a little kitchenette area in which we could prepare and cook food if we wanted. There was no microwave, however there was a fridge and a two-ring hob along with pots and pans, cutlery etc., and this was more than adequate for our needs, and certainly more than we have had at many other hotels.
Breakfast was first class with all the usual continental style selections as well as scrambled (or fried) eggs and bacon.
The Ava Hotel is ideally located in the district of Plaka. It is within easy walking distance of most of the major attractions. The area of Plaka is made up of old narrow streets full of shops, bars and restaurants. A real delight!
We decided to book a day trip to Hydra, a beautiful island about 1:30 hrs away from Athens by hydrofoil. When I went to collect the tickets from a nearby travel agent the shop was closed and a note (in Greek) was posted in the window. I told the staff about this when I got back to the hotel and one of the receptionists immediately offered to walk down to the shop to read the note, and promptly returned to tell us what it said. Now that's what I call good service!
There was only one disappointment with the hotel, and it is a point that the Ava should be aware of and correct. In some of the hotel's advertising the roof-top terrace is mentioned as being available to guests. I quote from a free magazine we found at the airport... "The only dilemma customers will face is whether to stay in the luxurious haven of the suite or venture up to the roof garden for a romantic tete-a-tete with the ageless monuments".
I had also seen something similar prior to booking the hotel, yet when we asked to go up to the roof garden we were told it was for staff only. I think Ava should make sure this is corrected immediately as use of the roof-top terrace with its view of the Acropolis could well play a significant part in deciding whether to choose this hotel.
Roof garden aside, the Ava is a lovely hotel right in the heart of Athens. The clean and spacious rooms, comfy beds, lovely breakfast and extremely helpful staff make this a hotel I would not hesitate to recommend to anyone.
Helpful?
This review is the subjective opinion of a TripAdvisor member and not of TripAdvisor LLC.
Thank you for all your good words and your trust in our hotel. However, there appears to be a misunderstanding about the roof garden. AVA Hotel does not have a roof garden available at the moment. (Only the AVA Exclusive Suites have a large private veranda)
We are therefore surprised to hear that a travelling magazine is referring to a roof garden. We would be glad to have the name of this magazine, to correct the error and to avoid misinformation to our guests. Regarding our kitchenettes, we wish to clarify that all the Executive and Exclusive Suites do have a built-in microwave. In the other suites the microwaves (and other extra kitchen utensils, e.g. a toaster) are always available upon request.
Source: www.tripadvisor.com
RELATED VIDEO
Summer 2016 Greece - Santorini, Crete, Athens, Jay ...
Must Visit Place in Athens, Greece - the Acropolis
Share this Post
Related posts
DECEMBER 06, 2023
1 Corinth Canal The Corinth Canal lies four kilometers east of modern Corinth. The idea of building a canal through the Isthmus…
Read More
DECEMBER 06, 2023
Welcome back to our 'Best Kept Secrets' blog series. Last week we ran through . This week we'll give you the lowdown on what…
Read More