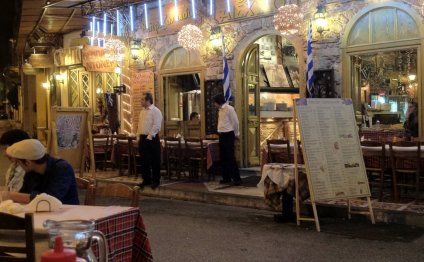 Best places in Athens
I love to travel. I love to see new places. I love to explore, meet new people and take in the uniqueness of places that have their own personality. Athens, Georgia: whether you are just passing through, spending an amazing 4 years (or 5), or settling down- it is one of the most unique and memorable cities that exist. Although we have traveled tons of places spread over several continents, we always enjoy coming home. Where you live is one of the single most influential aspects of your entire life and one of the fundamental keys to lifestyle design. If you made a list of what you want in a city, what would it contain? Are you curious to know why anyone who has passed through loves Athens, Ga? What do you love about where you currently reside?
What Makes Athens Awesome?
Food – Honestly, food in Athens deserves its own article. But I'll give it a go. Awesome food! Incredible diversity. Insanely inexpensive. I could make the argument that it has the best selection of any small non-tourist town. Every ethnic possibility, delicious farm to table and plenty of vegetarian and vegan options. Athens is home to several breweries, mircopubs, and even bike tours to local farms. Our favorite local restaurants include Last Resort, Copper Creek, Jittery Joe's coffee, Mama's Boy, Little Italy, Cali & Titos, Depalmas and 5 & 10.
Sports – You know your town has a problem with sports when your football stadium holds more people than the town's population. I don't know if there is anything better than an early morning on a cool fall Saturday in Athens, Ga. No really, football rules, but UGA is also known for its incredible tennis, golf, gymnastics and entertaining (but sometimes terrible) college basketball and baseball. Athens is also home to a plethora of high school, intramural and adult leagues for every sport imaginable. It even hosts one of the coolest downtown criterium bike races in the country. Twilight is a professional race with monster prizes, a wonderful accompanying festival and an awesome downtown atmosphere.
Nightlife – Woah, how many bars? There are how many bands playing tonight? UGA took the #1 spot in Princeton Reviews' Party School rankings for a reason. Terrapin Breweries offers great early evening festivities and brewery tours. You can have dinner at one of the amazing gastropubs, and then go to one of the 80 local award winning bars- all in a single square mile. Oh, did I mention that cover charges are non-existent and even fancy beers rarely top . Some of the most popular and nationally recognized establishments are: The Globe, Georgia Theatre, Bourbon Street, Walkers and Trappeze.
Music – Athens is known for a few small bands like R.E.M., Widespread Panic, Neutral Milk Hotel and the B-52s. But what is surprising is simply the amount of local talent and the volume. Every night of the week there are tons of small bands and individuals playing for free at the 100 or so bars in the two square mile radius that makes up downtown/normaltown. For its size, the music scene (spotify playlist) is truly unparalleled. A few of the newer local bands like Drive-By-Truckers (or old), Elf Power and Brantley Gilbert are developing their national exposure.
Education & Smart People – Athens is the quintessential college town. And one of the greatest parts about that is the utter abundance of educational opportunities. One of several local colleges, UGA gives access to learn almost anything you want from some of the top researchers in the world. As an added benefit, if you are an employee of the college you can take any classes you want for free! Not only that, residents of Georgia with decent high school grades can attend any state college for free!
Source: simpleeconomist.com
RELATED VIDEO
23 Best Things to Do in Athens, Greece ♥| Top ...
10 Best Hotels in Athens in 2016
Best family hotel in Athens
Share this Post
Related posts
DECEMBER 08, 2023
I love to travel. I love to see new places. I love to explore, meet new people and take in the uniqueness of places that…
Read More
DECEMBER 08, 2023
The Acropolis in Athens is Greece s most famous landmark. (Photo: Images ) Related Articles Greece s ancient history has…
Read More